Analysis on how the Duckworth-Lewis Stern 3.0 affects the results of some old events
Here are some of the ODI matches that could have had a different result as per the latest DLS update.
Updated - Sep 30, 2018 10:13 pm
734 Views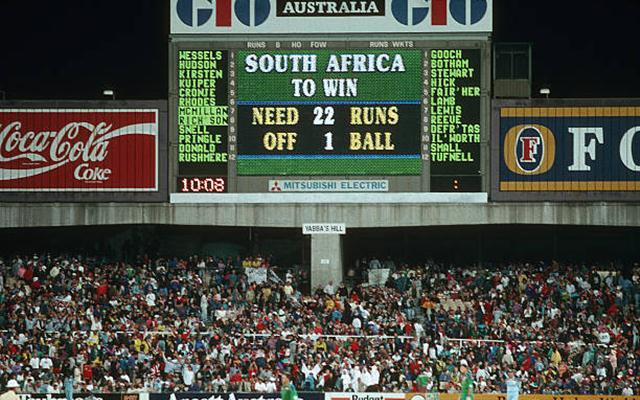 Follow us on Google News
Duckworth-Lewis method plays a key role in the limited-overs formats in cricket whenever there is a stoppage of the play due to various external factors. It was renamed to Duckworth Lewis Stern method in late 2014. The DLS 1.0 was in effect during the CWC 2015 while the second version of it was introduced in 2016. The latest version, DLS 3.0, came into effect from 29th September 2018. The ODI series between South Africa and Zimbabwe that took place on Sunday under its new version
The recent changes brought to the existing formula was based on an analysis of the information from 700 ODIs and 428 T20Is, which comprise over 240,000 outcomes of individual deliveries. This includes some of the high scoring matches in the recent past, as a result, the average team total in consideration is also increased. The latest version of DLS would have changed the course of many matches of the past.
Those include the famous the 1992 semi-final where South Africa turned up to chase 21 runs in a delivery based on a rain-rule method before the existence of the DL method. (Scoreboard showed 22 instead of 21 runs) If the slow overrate of South Africans that reduced the game to 45 overs a side is not considered, they would have needed three runs to win on the final ball as per the latest update.
Here are some of the ODI matches that could have had a different result as per the latest DLS update:
1st ODI, 2013 – Ireland v Pakistan, Dublin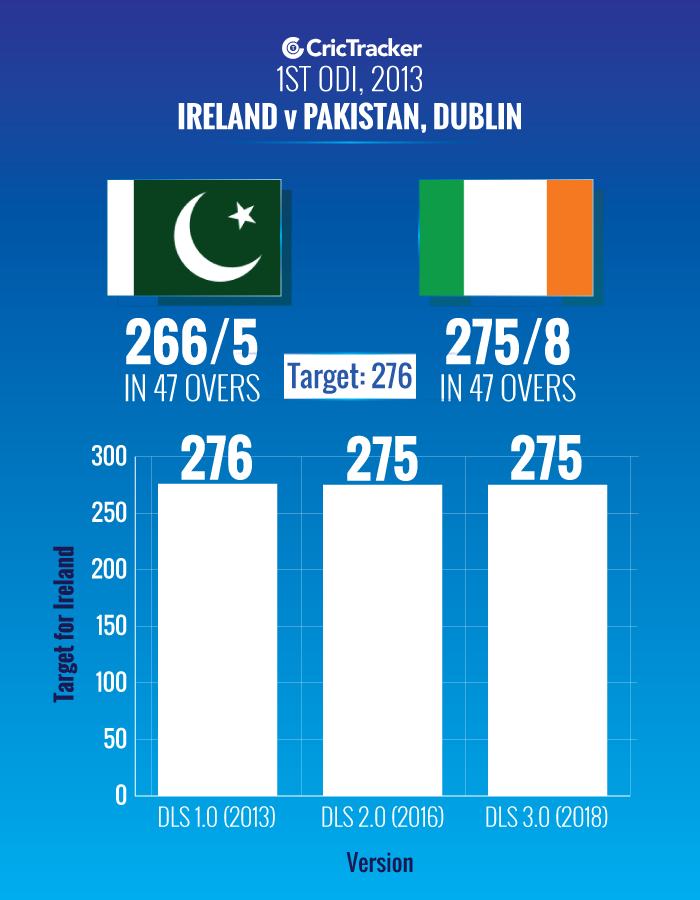 The first game of the two-match ODI between Ireland and Pakistan in 2013 played in Dublin ended in a Tie. The game was reduced to 47 overs-a-side due to the rain intervals during Pakistan innings. They finished on 266/5 in the restricted 47 overs and the target for the hosts was revised to 276.
KJ O'Brien hit the last ball of the match for a four when they needed five runs as the game ended in a Tie. Ireland's target would have been 275 instead of 276 as per the previous and the present updates of the DLS.
Follow us on Telegram