Ashes: All time England XI
This team looks unbeatable and would beat any Australian side in any given conditions.
Updated - Nov 17, 2017 6:30 pm
397 Views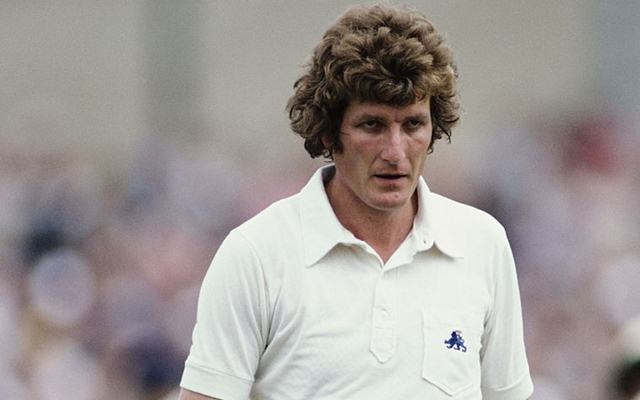 Follow us on Google News
The prestigious Ashes series is all set to commence on November 23  at the Gabba in Brisbane as England will look to defend the urn. They won the last series in 2015 and will face the music this time around as they are already in Australia preparing for their toughest tour. Mitchell Johnson wreaked havoc when they last time toured the country and were whitewashed by their arch-rivals. However, they would look to perform much better and defend the urn before proudly returning home.
Almost 135 years of history, a total of 325 matches and 819 players, Ashes is a cricketing contest like no other. England, who invented the game, boasted of players like Len Hutton, Sir Jack Hobbs in their ranks when they used to compete with the likes of Don Bradman who is still considered as the best in world cricket. The players used to fight it out in the middle fiercely for the prestige of their country.
England have struggled in Australia in the recent past and they would look to fix those issues this time around. It will be interesting to see who all amongst the current crop of cricketers make it to the playing eleven if an all-time list is formed for the Ashes. Here we bring you the all-time XI of England in the all-time great Ashes series:
1. Jack Hobbs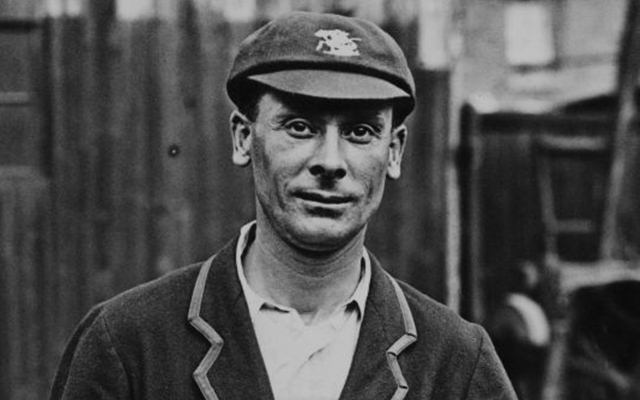 Sir Jack Hobbs was cricket's most prolific batsman and was known as 'The Master' who scored consistently throughout a long career that didn't end till he was past 50. His Ashes career spanned from 1908 to 1930 during which he amassed 3636 runs in 41 matches at an average of 54.26.
He always bossed the game at the top of the order and played some scintillating strokes to fluster the bowlers. He smashed 12 centuries and 15 half-centuries in this period, 187 being his highest score. Though he couldn't convert any of those into a magnificent double hundred. Nevertheless, he remains the best batsman for England after all these years.
2. Len Hutton (C)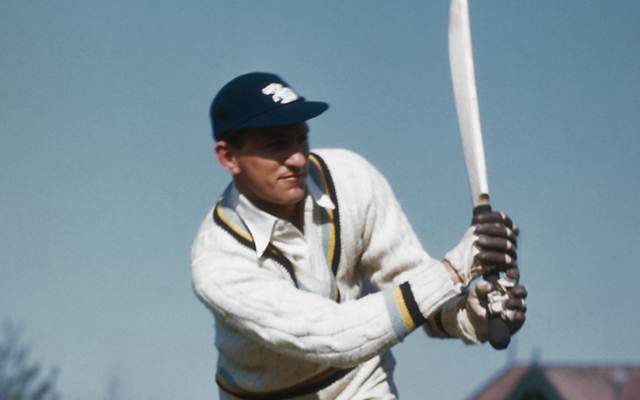 Len Hutton will lead this legendary team who was a part of five Ashes campaigns for England. His career in this epic series lasted for 17 years from 1938 to 1955 in which he also celebrated series victories twice. He scored 2428 runs in 49 innings at an amazing average of 56.46 which always kept the bowlers of Australia at bay.
His sensational knock of 364 is still rated among the best which was one of his five centuries. His ability to score big once he was set made him the world-class batsman that he was.
3. Herbert Sutcliffe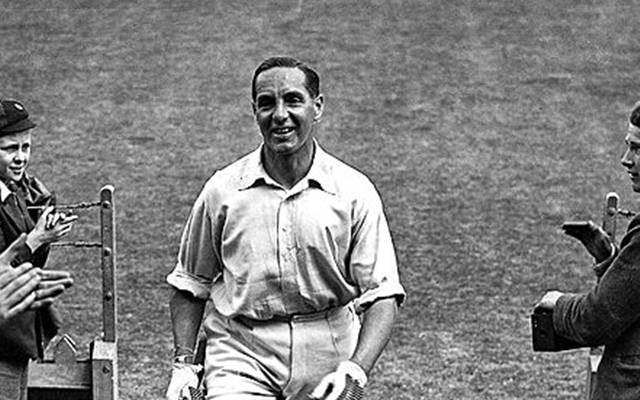 Herbert Sutcliffe is the fourth highest run-getter for England in the Ashes history. He played 27 matches in his career which spanned over 10 years. His technical talent matched his character and his achievements were therefore on the highest plane whenever he played the gentleman's game.
He always had a liking for the Australian bowling and clubbed 2741 runs at 66.85 which is the second best only to Bradman. He tasted the success in three series' out of the six he played and scored as many as 8 centuries.
4. Wally Hammond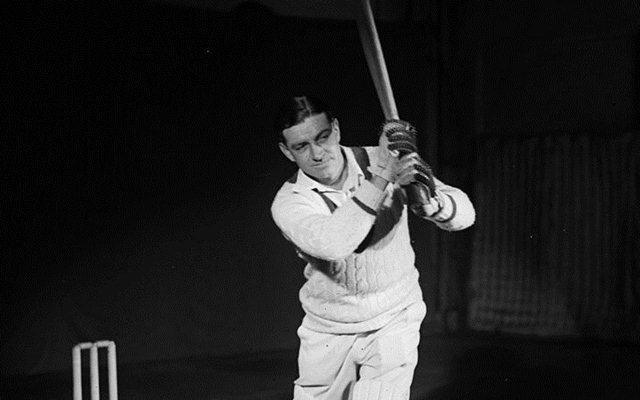 Wally Hammond was the most exciting cricketer and a naturally gifted athlete who would excel at any sport he cared to play. He is rated as one of the greatest batsmen the game has ever had along with the legends like WG Grace, Bradman and Hobbs.
In his Ashes career which spanned about 19 years, Wally smashed 2852 runs in 33 matches with 9 hundreds, 251 being the highest score. His average of 51.85 is also brilliant given that he was a part of the team seven times in this epic series and experienced winning it twice in his illustrious career.
5. Ken Barrington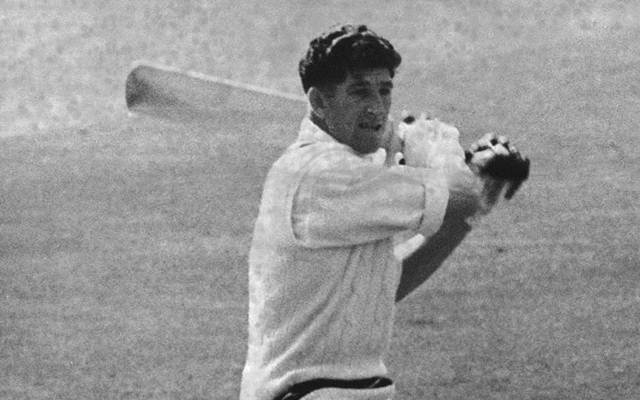 Ken Barrington, who was from Surrey, played for England in the Ashes from 1961 to 1968 and featured in 23 Test matches. He boasted an average of 63.96, the second best for English batsman after Sutcliffe, and was the most prolific middle-order batsman.
He scored 2111 runs to go with five hundreds, 256 bneing his highest. Unfortunately, he could not win the Ashes for his team during his career and lost all the five series he played.
6. Alan Knott (wk)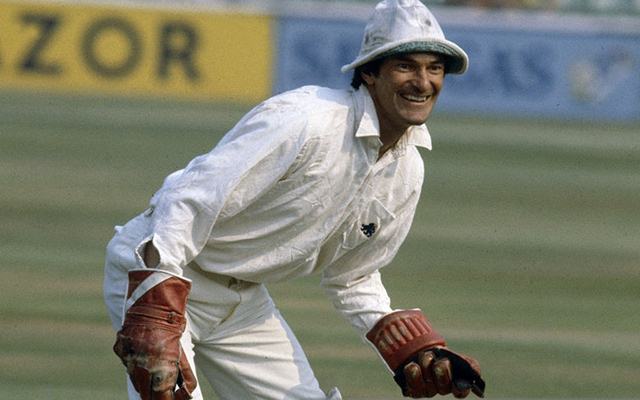 Alan Knott was one of the best wicketkeepers in the world and this team could not get a better player behind the stumps than him. He effected a total of 105 dismissals against Australia in 13 years. As a batsman he used to put a high price on his wicket and in only in his fourth Test played a match-saving knock of 73* in four hours.
He scored 1625 runs at an average of above 33 in 55 innings. His skills behind the stumps were immaculate which made him a vital player for the team.
7. Ian Botham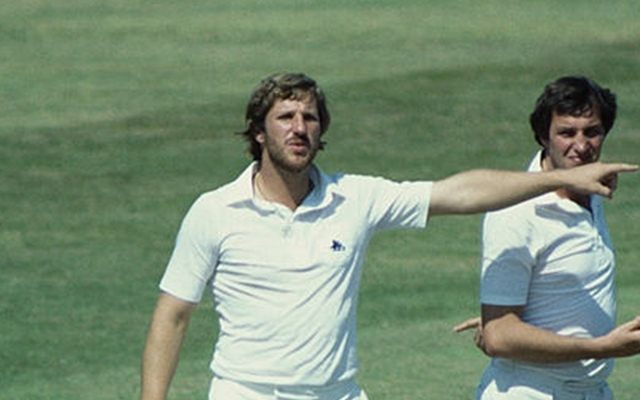 Ian Botham, one of the greatest all-rounders of all-time undoubtedly has to be included in this team. He would wreck havoc with the ball on the Australian batting line-up. He played for his country in the Ashes from 1977 to 1989 and scalped 128 wickets at an impressive average of 28.04 in just 32 matches.
Moreover, Botham picked seven five-wicket hauls and a one 10-wicket haul in a match. Also, he played some useful innings with the bat down the order and amassed 1673 runs at an average of 29.35 which is decent for an all-rounder.
8. Jonny Briggs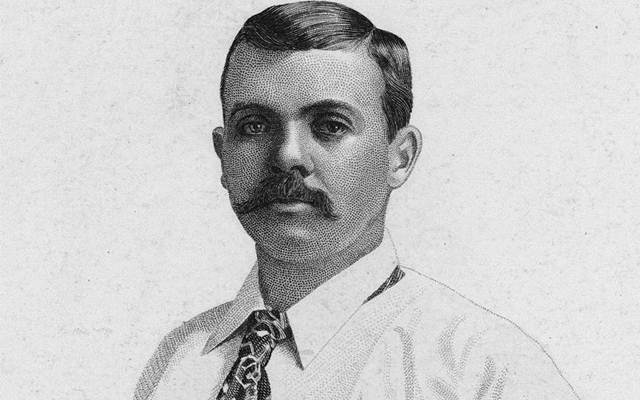 Jonny Briggs was the slow-left arm orthodox bowler for England who played most of his cricket against Australia in the Ashes. As many as 31 matches out of the 33 he played in his career he was part of the Ashes squad. Though he never disappointed and picked 97 wickets at an average of 20.55. He exposed the frailties of the Aussie batsmen against spin with seven five-fers and 3 ten-wicket hauls in a match.
9. Bob Willis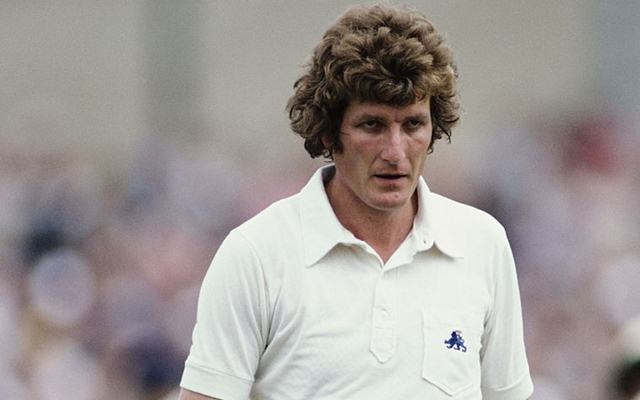 Bob Willis was the most courageous bowler who ever represented England. He played the game with pain in both his knees which were operated when he was just 26. He made excellent use of his height while bowling and bamboozled the opposition batsmen.
He played Ashes for 12 years and snaffled 123 wickets in 31 matches at a brilliant average of 24.37. Moreover, Willis was a part of the four Ashes squads which triumphed over Aussies in that period. His best bowling figures of 8/43 are still remembered by the die-hard cricket fans.
10. Sydney Barnes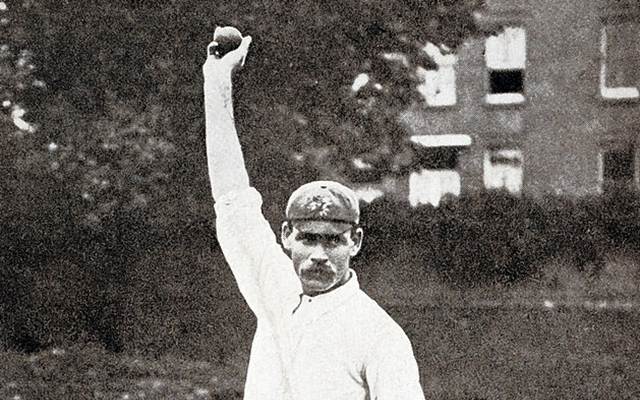 Sydney Barnes is another bowler who was exceptional with the ball in hand throughout his career. He was the best bowler England had in the early part of the 20th century. He played to win the urn for his country from 1901 to 1912. His 106 wickets at 21.58 in just 20 Test matches is the testimony of his greatness.
Barnes also picked 12 five-wicket hauls in his illustrious career and always kept the Aussies on their toes. The cricketer from Staffordshire won three Ashes series for England out of seven he played.
11. Wilfred Rhodes
Wilfred Rhodes, the Yorkshire cricketer, made his name with slow left-arm spin bowling and performed in the Ashes for almost 27 years from 1899 to 1926. He also crossed the three-figure mark as far as wickets were concerned and picked 109 wickets in 41 matches.
Rhodes once spun a web around the Australians and picked 15 wickets in a match which had left everyone overawed. His average of 24 also proves that he was a wily bowler and used to stifle the batsmen with his line and length.
12th man John Edrich
The man in the reserves of this legendary team would be John Edrich who played for England in the prestigious series from 1964 to 1975. He amassed 2644 runs at an average of 48.96 in just 32 matches. He was very patient when it came to batting at the top of the order and used to unblinkingly wait for the right ball to put away.
Edrich frustrated the bowling attacks and slammed seven centuries, 175 being the highest. Every team would have yearned for such an opener on their side and fortunately, England had him.
Follow us on Telegram