November 15 – Don Bradman's 100th first-class century
No player other than Bradman has scored their 100th FC hundred in a losing cause.
Updated - Nov 15, 2017 12:06 am
571 Views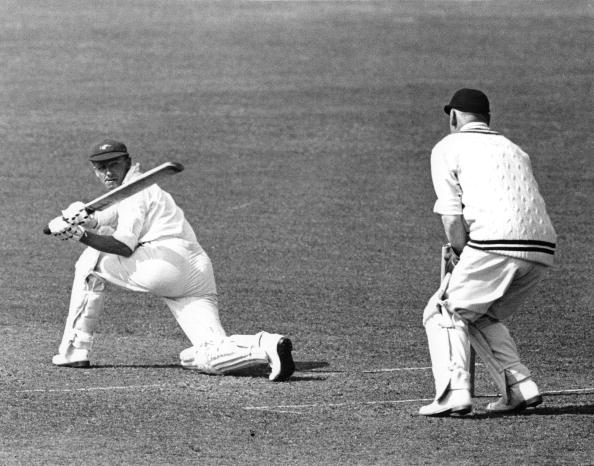 Follow us on Google News
On 15th November 1947, Sir Donald Bradman entered his name into a rare list of players with 100 centuries in first-class cricket. However, among the 25 players in this list as of today, no one other than Bradman has scored their 100th FC hundred in a losing cause. His 100th hundred in FC cricket came against the touring Indian side at the Sydney Cricket Ground which saw his 8th and last of his 117 FC hundreds which came in a losing cause.
Don Bradman, who walked out to bat for the Australian XI on the 2nd day, scored a brilliant 172-run knock in a span of three hours. After the Indians scored 326 on electing to bat, Australians posted 380 in their 1st innings with help of Bradman's knock. The legendary player struck 18 fours and a six during his 177-minute stay before falling to Vijay Hazare.
India declared their innings at 304/9 setting a target of 251 runs in front of the home side. Vinoo Mankad bagged eight Australian wickets in the 2nd innings to bowl them out to only 203 runs as Indians registered their first win on the tour by a 47-run margin but went on to lose the 5-match Test series 0-4.
The Don Bradman and Sachin Tendulkar coincidence: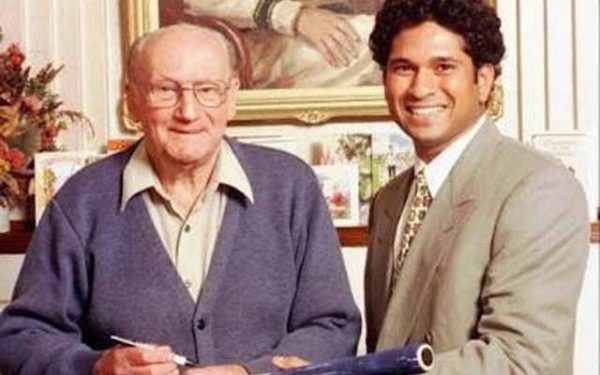 While the August 14th is widely remembered for Don Bradman's last Test innings in 1948 and Sachin Tendulkar's maiden Test hundred in 1990, a similar coincidence was recorded between the greatest players of the game on November 15th as well.
Bradman scored his 100th FC ton in 1947 on this day while Tendulkar made his Test debut along with Waqar Younis in 1989. 24 years later in 2013 on the same date, Tendulkar returned to the pavilion after completing his final Test innings of 74 runs against the touring West Indian team.
The "Mankad"ing
During his 8-wickets effort in the 2nd innings against the Australians, Vinoo Mankad got rid of the home team's opener Bill Brown by running him out as he was out of the crease backing up a bit too much. Later on the tour during the 2nd Test match at the same venue, Mankad did the same with Bill Brown. Thus, Mankad and Brown were a part of the first ever "run out while backing up at non-strikers end" dismissal in Test cricket.
Despite a lot of questions over Mankad's sportsmanship, the Australian captain Bradman defended the Indian's actions as they warned Bill Brown before running him out. After this incident, the term "Makanded" is used whenever a batsman gets run out while backing up at the bowlers' end.
Follow us on Telegram