'BCB is the only national sporting body that promotes institutionalised match-fixing' – Former BCB Chief Saber Hossain
On Monday, Shakib Al Hasan also raised corruption concerns.
Updated - Oct 22, 2019 4:38 pm
724 Views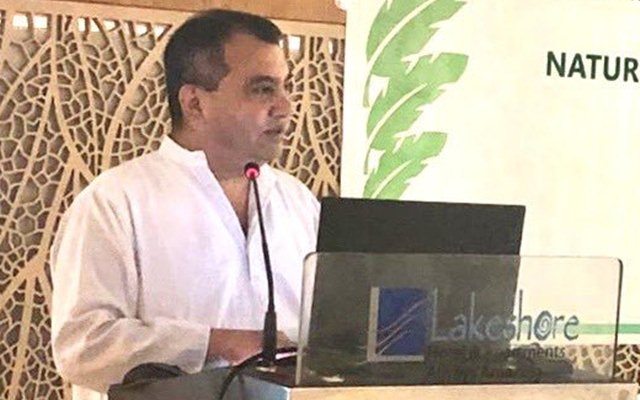 Bangladesh cricket is going through a rough patch after their players went onto strike on Monday. The star players of the team have come up with an 11-point list and have asked the board to fulfill those demands, otherwise, they will not enter the cricket field in the upcoming tours.
This sudden strike against the Bangladesh Cricket Board has left their tour of India in jeopardy which is going to kick off from 3rd November 2019. After cricketers took a stand against the cricket board, now former President of BCB has laid down his opinion over the whole matter.
Former chief claims that BCB supports match-fixing
Former Bangladesh Cricket Board chief Saber Hossain Chowdhury looks in no cool to leave the board. He feels that BCB is the only board that promotes fixing in this game. Chowdhury took to his Twitter handle and wrote, "BCB is the only national sporting body in the world that promotes institutionalized match-fixing,"
Here is the tweet:
@BCBtigers is only national sporting body in the world that promotes institutionalised #matchfixing, #corruption. Unbelievable!! Flagged this issue many times myself. Thank you @Sah75official for your courage in exposing the truth. @dailystarnews https://t.co/JpewXPPyQi @Isam84

— Saber H Chowdhury (@saberhc) October 22, 2019
This is not the first case that Bangladesh cricket is alleged with the charges of fixing. In 2014, a whole contest was suspended after coming under the dark clouds of this illegal activity. The next incident came in 2017, when Sujon Mahmud, the opening bowler of Lamatia's bowled 13 wides and four no-balls to help his team deliberately lose a match. He was then banned by the board for conceding 92 runs in just four legal deliveries.
Earlier, Bangladesh skipper Shakib-Al-Hasan also raised his concern about the corruption going on in the domestic cricket. On Monday, when the players went onto strike in order to get better pay rise and benefits from the cricket board. The cricketers have asked for a hike of 50% for first-class players, followed by the expansion of central contracts, and also asked for the appraisal in the fees of the support staff.
"We all know the sorry state of our first, second and third division cricket," Shakib said. "A lot of the times we know which team will win and which team will lose before the match starts."
The decision is needed to be taken as soon as possible because the time is running out for the Bangladesh Cricket Board with just 10 days left before the T20I series against India.
Poll: Who is a better wicket-keeper batsman?
[interaction id="5da081079235482ee8174547″]