BCCI CEO floats two separate ideas for the second leg of IPL 2021
The Indian board has faced quite a bit of turmoil in the COVID-19 pandemic.
Updated - May 22, 2021 11:51 am
11.7K Views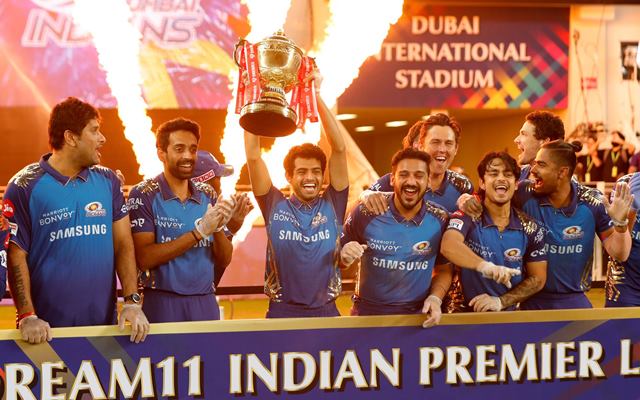 Follow us on Google News
The Board of Control for Cricket in India (BCCI) interim CEO Hemang Amin, also the Chief Operating Officer (COO) of the Indian Premier League (IPL), is apparently ready with a full plan to host the remainder of the 14th edition of IPL in the UAE. Amin has two schedules for the rest of the matches to be hosted in the month of September and October in the year 2021.
The UAE and England Cricket Board (ECB) had already offered BCCI help to host the remaining matches keeping in mind India's current situation of COVID-19 and that's the reason Amin has drafted one schedule for England's leg and the other one for the UAE. Now the BCCI will likely give its verdict by the time the board's special general meeting (SGM) is held on May 29.
The BCCI might be in favor of hosting the remainder of the IPL in UAE because of its successful hosting in the year 2020. The event was conducted with all safety precautions, protocols, and bio-bubble restrictions. All the eight franchises and stakeholders were happy and lauded the efforts of Amin in pulling off the high-profile tournament. In fact, the 2021 edition too was planned to be held entirely in UAE, before the board's all-powerful office-bearers decided India as the hosts.
Amin flexible with his plans to host IPL in the UAE and England
Amin's preferred choice of country is the UAE and the interim CEO has asked the board to keep UAE as the preferred option in the meeting, Times of India reported.
Amin has also given logical reasoning behind it as he feels shifting to the UK will be a risky proposition because starting mid-September, the possibility of monsoon returning post the English summer is reasonably high. Hosting the IPL in UAE is likely less expensive compared to shelling out pounds in England.
Moreover, UAE is the tried and tested option as it has previously hosted some part of IPL in the year 2014 apart from a full-fledged one.
"One way or the other, BCCI should make a decision and work towards it. Things should not get stuck in decision-making paralysis and be left for the last moment. The sooner a call is taken, the better the preparations," Amin said.
Follow us on Telegram