BCCI using India games to test 'camera spotting' of no-balls
Indian board is testing the technology of getting run-out cameras to pick no balls
Updated - Nov 29, 2019 6:40 pm
394 Views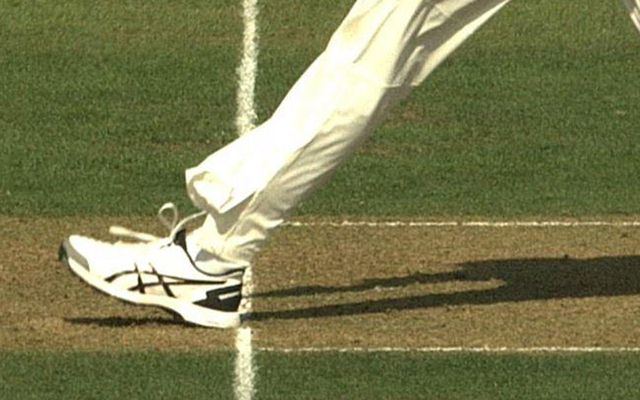 The International Cricket Council (ICC) has decided to bring in the TV umpire to check no-balls in international games after the ground umpires have been found to be wanting. The Board of Control for Cricket in India (BCCI), accordingly, is burning a lot of midnight oil to ensure that the issue is addressed to all concerned parties' satisfaction.
It is also trying to ensure that the on-field umpires have technology at their disposal to spot front-foot no-balls in the upcoming edition of the Indian Premier League (IPL). The operation was put into place during the second India-Bangladesh Test in Kolkata and it will be in use during the twin limited-over series against the West Indies next month.
The Indian board is testing the technology of getting run-out cameras to pick no-balls so that the officials do not lose sight of the bowler's foot. Ground umpires' failure to spot the bowlers' overstepping, even the big ones, has led to quite a furore in the game, be it on the international stage or IPL. Recently, the first Australia-Pakistan Test match in Brisbane saw the umpires missing as many as 21 no-balls produced by the visiting side's bowlers.
According to the BCCI officials, it is all about innovation and the new administration led by former India captain Sourav Ganguly is sparing no effort to ensure that technology plays a part. The New Indian Express cited agencies quoting BCCI Joint Secretary Jayesh George as saying: "Yes, it is a work in progress. IPL has always stood for innovation. Our endeavour is to make sure that every season of the IPL sees new technology come in and helps in the progress of the game. More importantly, why should a player suffer if technology can help erase the issue?
Testing to continue in West Indies series
"In the past, we have seen that the front foot no-ball is a grey area and I am of the view that technology which can help in detecting front foot no-balls can be put to use. Massive testing is being done and will continue in the West Indies series as well," he explained.
When asked if the data collected during the West Indies series will be discussed by the officials of the board as well as the IPL's governing council, George said they wanted to take a second look at the whole process after collecting the data.
The cameras that are used for checking run-outs by the third umpires are being used for the ongoing process and it clicks 300 frames per second. There is even speculation that a separate umpire could be kept during the next IPL only for observing no-balls.
[interaction id="5dc6c071daa233047a27bb8a"]