Opinion: Major takeaways from India's historic D/N Test debut in Kolkata
One has to give due to credit to CAB and Ganguly for making it a spectacle to watch for the fans.
Updated - Feb 17, 2020 1:59 pm
205 Views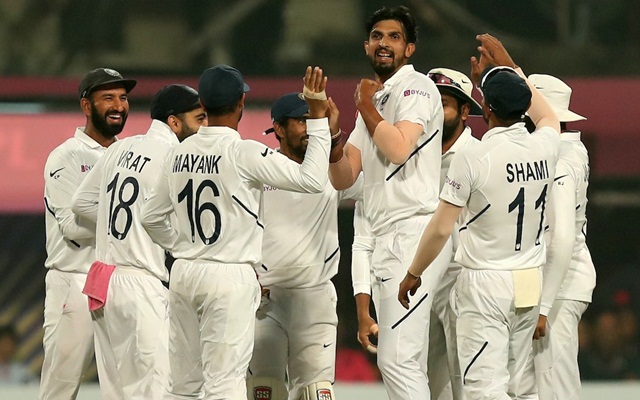 Follow us on Google News
Eden Gardens, Kolkata- A venue known for creating and witnessing some historic moments in Indian cricket. It was at this venue where India won that famous Test against the invincible Australians in 2001, the match that is etched in everyone's memory even now.
More recently, it has been witness to Rohit Sharma's batting brilliance as he went on to bludgeon Sri Lanka on his way to scoring 264 runs in an ODI. The venue and the city are not new to being a part of history. That is something it has managed to do on a constant basis.
When it was announced that Virat Kohli had agreed to play a D/N Test against Bangladesh in Kolkata despite his doubts about the Pink ball and the challenges that it would pose, it came as no surprise. That was because of the BCCI President Sourav Ganguly. He is someone who wears his heart on his sleeve, and whose single point of agenda currently was to bring back crowds into Test cricket when its played in India.
He was worried by the extremely low crowd turnout in the recently concluded Test series against South Africa and based on that managed to convince Virat Kohli to give a green signal to host India's first-ever D/N Test. And boy, was it a success or what! Kudos to the CAB and everyone who managed to put on such a fantastic show. It was sad that the match was a no-contest with yet another dominating performance from Virat's men.
But post the game, as we look back on this historic D/N Test, here are some of the major takeaways and learnings from the game:
If the administration is sorted and have clear intentions, then that would go a long way in ensuring success. BCCI President and his team along with Cricket Association of Bengal (CAB) ensured that this would be an event that would be talked about in times to come, and they have achieved it.
The Indian public has got some interest in Test cricket after all. It was assumed that with extremely short attention spans and after the monstrous popularity of IPL and T20 cricket, people may not show up even though it's a D/N Test. But with the right promotion, there is certainly an audience for Test cricket in India even now.
Kolkata as a city rose to the occasion. The city's major landmarks turned pink in the build-up to the historic D/N Test. For a city that prides itself for its rich sporting culture, they certainly lived up to that reputation. It was extremely gratifying and fantastic to see the Pink ball Test being made the main event for the city as a whole. The pink ball Test was successful in bringing more than 60,000 fans on Day 1 and 50,000 on Day 2 as per official numbers, and creating the sort of atmosphere that only an IPL game gets in recent times
Without taking anything away from the shortest format and the IPL which provides for some fantastic Cricketainment, it's an absolute shame and big issue of concern  – and a big opportunity missed – that India's current Test domination is watched only by about one-tenth of the amount of crowds that turn up regularly for the T20 tournament or when India play in an ODI or T20I at home.
If you turn watching a Test match into a wholesome experience, then the result would be as witnessed in the Pink ball Test. Its resounding success adds more creditability to Virat Kohli's point of earmarking five Test centres in India and market and promote each Test match very well. With the popularity of IPL and T20Is not going down, the other cities in India will get its fair share of cricket.
---
Can the BCCI take notice of the positives from hosting the historic D/N Test and ensure that this can be carried forward in the future? They would need to look at how to promote each Test series, need to have a closer look on venues allotted to host games, and most importantly make the cricket viewing experience more comfortable for the audience.
India's next home Test is more than a year away and one would hope that by then, the BCCI, under the able leadership of Sourav 'Dada' Ganguly, can transform the way Test cricket is viewed and consumed in the country. It's fitting to end this piece by quoting what Virat Kohli said at the press conference post the historic D/N Test. He urged the stakeholders to market the Test cricket the same way they do for the ODI and T20s.
"I think it is very, very crucial to market Test cricket like we do for T20 and One-Day cricket. Because it is not only the job of the players playing, it spreads out to the management, to the cricket board and to the home broadcaster as well of how you portray a particular product to the people as well.
"Because if you create excitement only around T20 and not so much around Test cricket, then in the psyche of the fan there's already a certain template that's established so I think if there's enough buzz created around Test cricket then there will be a lot more keenness to come to the stadiums'," the Indian captain said.
Follow us on Telegram