Top 10 Best right-arm pacers in cricket history
Updated - Nov 30, 2015 1:13 pm
720 Views
Top 10 Best right-arm pacers in cricket history: The game of cricket has always been dominated by the batsmen and the bowlers are those who struggle, fight it out and win the games for their teams. Bowlers have been an integral part of the teams and have always had a crucial role in determining the fate of the match. Green and bouncy pitches are a dream for any fast bowler and they rely on their swing, seam and pace unlike their counterparts who rely on the turn and bounce to chip in with wickets. From the likes of Sydney Barnes to Dale Steyn, there is a list of right-arm fast bowlers who have done remarkably well and are know to be the legends of the game.
Here are the Top 10 Best right-arm pacers in cricket history:
1. Sydney Barnes (England):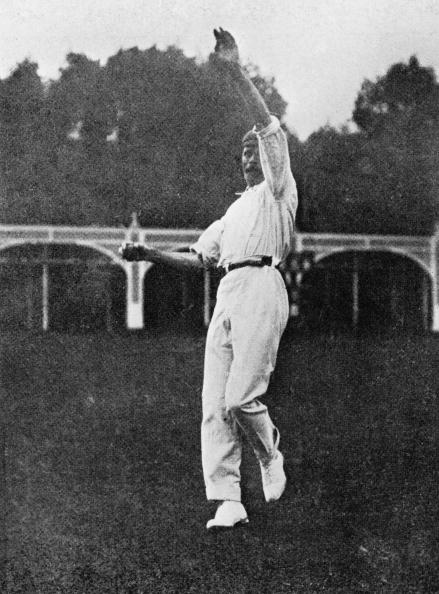 Follow us on Google News
Sydney Francis Barnes, an English cricketer who played from 1901-14 is regarded as the best bowler in Test cricket. He has the highest ranking for a bowler in the ICC Best-Ever Test Championship Ratings and in 2009, he was inducted into the hall of fame. He was right-handed and bowled at a pace that varied from medium to fast-medium with the ability to make the ball both swing and break from off or leg.
Barnes started playing for cricket clubs in Smethwick from when he was 15 and then continued his journey upward and played for the Rishton Cricket club in the Lancashire league. Barnes made his first-class debut for Warwickshire against Gloucestershire in 1895.
Later on the then, Lancashire's Captain Archie MacLaren who was about to form an England team to tour Australia in 1901–02, invited Barnes to join the squad. He had a dream debut when he picked up a five-wicket haul for 65 against the Australians at Sydney. He has taken 189 wickets averaging 16.43.
John Arlott had published a tribute to Barnes which commemorated his 90th birthday. Arlott wrote that of those who played with or against Barnes, "(they) had no doubt that he stood alone – the greatest bowler that ever lived".