Should bouncer in cricket be banned? Experts speak
Updated - Nov 29, 2014 6:52 am
87 Views
Should bouncer in cricket be banned? Experts speak: The death of Australian batsman Phillip Hughes, who was struck by a bouncer on Tuesday, has started a debate of safety in cricket.
Short-pitched bowling has been used frequently and is a thrilling part of the game. It has been used by the fast bowlers to surprise or more specifically "to intimidate" the batsman trying to unsettle them and get them out. This ploy was first used by the Englishmen against the touring Australians in the Ashes series of 1932-33 which was is famously known as the bodyline series. The great West Indies pace attacks of the 1980s which dominated the batsman around the world for nearly a decade. But sometimes this intimidatory methods used by the bowlers has resulted in gruesome and sometimes fatal injuries to the batsmen. (Watch the Video of Bouncer)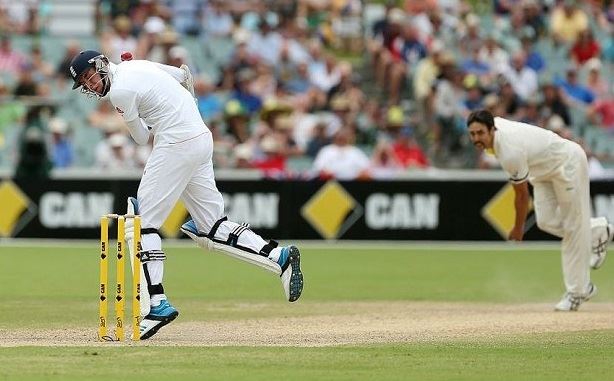 Follow us on Telegram
The questions which has been raised is should the bouncers be outlawed immediately in cricket and made illegal?
Ex-England paceman said ""It's a part of the game. You use it to rough up a batsman, make him feel unsettled, and then you look possibly to pitch the ball up. I wouldn't like to see that taken away from the game."
While Ex-Indian Captain Nari Contractor whose international career too was damaged by a similar incident said "It is a very tragic and unfortunate incident and the world has lost a young and talented batsman. But then, this is part and parcel of the sport. I am hearing that some people are calling for change in rules and do away with bouncers. If that is done, it will take away the beauty of Test cricket."
The bouncer is a necessary part of a pace bowler's repertoire. Risk is common in every sport especially cricket. Banning the bouncer would harm the game.According to former England opener Geoff Boycott "Helmets have given a false sense of security to batsmen, who no longer have the necessary technique to deal with fast bowling,
But apart from helmets, others laws to protect the batsmen are also there. Bowling is monitored by the umpires, and no form of the game in cricket allows more than two bouncers per over to be bowled.And, despite the awful consequences of the delivery that struck Phillips Hughes, there seems to be no way the bouncer will be banned clearly there seems to be no desire to ban the bouncer.
Follow us on Google News