Chris Gayle happy to visit Pakistan and Afghanistan, on one condition
Gayle has been in terrific form for the Balkh Legends in the inaugural APL.
Updated - Oct 21, 2018 11:48 am
5.3K Views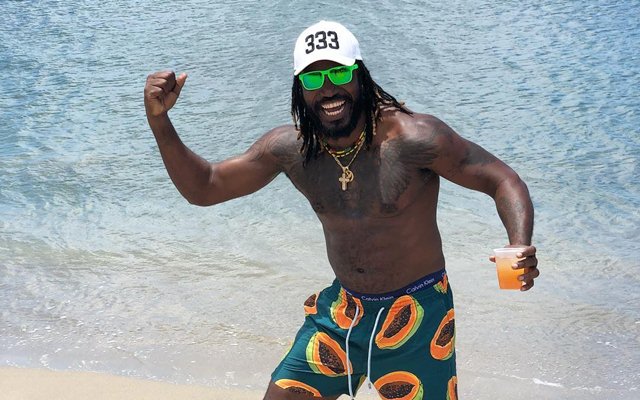 Windies T20 specialist Chris Gayle, who has never been to Pakistan or Afghanistan to play the sport, is game to visit either nation provided he gets a 'private jet to make the trip.' The Universe Boss as he is better known is currently playing in the inaugural edition of the Afghanistan Premier League in Sharjah. He has been in terrific form as of late, having scored three back-to-back 50+ scores. He's also managed to steer his team, the Balkh Legends, to the final of the tournament which takes place on Sunday.
Pakistan, in particular, has seen very little cricket in the last decade, following the attack on the Sri Lankan team bus by gunmen. Ever since, international cricket dried up in the country, barring a couple of series many years later. Some PSL matches have been held there as well with beefed up security, but a vast majority of cricketers have refused to travel to Pakistan to play their cricket.
Gayle, however, seemed to look forward to an opportunity to visit the countries, saying, "I've never been to Pakistan or Afghanistan, but perhaps I can go and chill with the Prime Minister (Imran Khan) since he was a former cricketer. We will have to wait and see if I will undertake a trip there [for the second edition of the APL next year]. If you have a private jet then send it to me, and that would be my condition to visit Pakistan and Afghanistan," he joked.
Bright future for cricket in Afghanistan: Gayle
Approved by the ICC earlier this year, the inaugural edition of the APL had around 30 overseas players spread across the five participating teams. Gayle was joined by other big names such as Brendon McCullum and Shahid Afridi, who played as icon players. With the first edition concluding on Sunday, there are already talks of a bigger and better APL next season with Afghanistan possibly hosting some of the matches.
"We shall see what happens next year. There is still time and there is so much of cricket left in-between now and the next edition. Let us see what happens when that time comes," the Jamaican added.
The Windies opening batsman also lauded Afghanistan's reserve of promising talent and saw a bright future for cricket in Afghanistan following the launch of the APL. "At least this league will ensure a start for Afghanistan. The base has been laid and we all know that we can actually build on this inaugural edition of the APL. I am sure a lot of the other players have noticed this league and they will show an interest as well and the league will continue growing," he said.
The Balkh Legends will play either the Kabul Zwanan in Sunday's final.