CIC asks CoA to address concerns raised by Ramachandra Guha
The Commission also wants BCCI to list itself as a public authority and be very transparent with their functioning.
Updated - Jun 11, 2017 5:53 pm
68 Views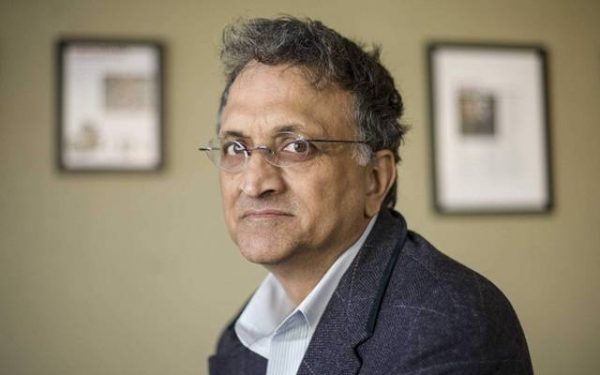 Follow us on Telegram
While announcing his retirement from the Supreme Court-appointed Committee of Administrative (CoA), cricket historian Ramachandran Guha wrote a letter to head Vinod Rai pointing his reasons to quit. He raised several issues like the inability to solve the conflict of interest problem, Dhoni enjoying superstar status as he got a Grade A contract despite retiring from Test cricket in 2014, appointing Gavaskar as a head of a player management company and BCCI's decision to conduct interviews despite Kumble's stellar record in the past one year.
Both legends Dravid and Gavaskar have come out in defence pointing out that they have been following the guidelines of the BCCI and if the rules have changed midway, they haven't been intimated about them. In a bid to be more transparent, the Central Information Commission (CIC) has asked the CoA to look into the issues raised by Guha. CIC also has asked BCCI to declare itself as a public authority as it's a national sports federation (NSF).
"This CoA has taken charge with immediate effect started liaising with BCCI's chief executive officer Rahul Johri, who is in-charge of the daily administration of the board. This means the Union of India has taken over the administration of BCCI through the Supreme Court's appointed committee, hence the BCCI, its CoA already became a public authority and answerable," Information Commissioner Sridhar Acharyulu said.
Guha's outrageous letter had to come to the notice of higher authorities. CIC pointed out that the cricket fans of India are expecting the Supreme Court-appointed CoA to run the cricket affairs in a transparent manner.
"The Committee of Administrators and the CEO need to immediately initiate efforts to find the facts on the issues raised by Ramachandra Guha, take necessary steps to prevent wrongs if found to have been committed," said Acharyulu.
People in the past have filed an RTI applicant to seek clarity on a concerned matter but the Commission has now urged the BCCI to disclose as much as possible on their own about their functionality to reduce RTI application.
"It has to respect the apex court's order by establishing on its own, an RTI wing," Acharyulu said. "It should also come up with Citizen's Charter on their official website…it is the duty of CoA to publish all such material on its website in both Hindi and English," he said.
Acharyulu also said that the BCCI seeks support from the government on accounts of tax concessions, making available security forces during matches, facilities for visa and the likes so it is unfair to not list itself as an NSF.
"It is incorrect to say that BCCI is not an NSF and does not fall within the purview of the Ministry of Youth Affairs and Sports, Government of India," he said.
Follow us on Google News