Constant public scrutiny about my personal life can become a bit uncomfortable: Virat Kohli
He further spoke about his cricketing journey and the pride he felt in representing the country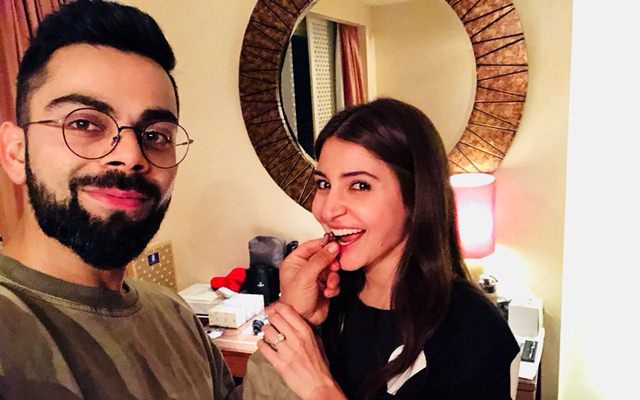 Follow us on Google News
Virat Kohli has been at the focus of attention in Indian cricket today. Everything he does these days creates headlines. Him dating Anushka Sharma was a good source of content for the paparazzi. However, continuous interference in personal life can get irritating after a while.
In an email interview with IANS, Kohli asserted how he was dealing with being a celebrity and what he does in his personal time. He further spoke about his cricketing journey and the pride he felt in representing the country.
Constant public scrutiny about my personal life can become a bit uncomfortable 
Kohli conceded that regular inspection of his personal life does become a hindrance for him. While he was slowly coming in terms with the same, he remarked that celebrities were normal people too. The Indian skipper further described his lifestyle outside cricket.
"The constant public scrutiny about my personal life can become a bit uncomfortable at times. However, I have learnt how to handle it. Celebrities are also normal human beings just like any other person, and I feel people should let them have their space,"
"I keep a good balance between my personal and professional life. When I am with family, I try to completely switch off from cricket. I try to catch up with friends, watch a movie or go out for a drive. I like spending time with my dog," he was quoted as saying by Cricket Country.
The road to success was not easy and I've learnt to face challenges head-on
Describing his cricketing journey, Kohli asserted that he had faced many challenges throughout. From the ranks of junior cricket to leading the Indian cricket team, it has been one hell of a ride. He remarked how it was an amazing feeling to represent the country and getting all the support.
"It has been an incredible journey. I come from a humble background, and my journey towards where I am today started from a colony in West Delhi. The road to success was not easy and I have learnt to face challenges head-on. I have come through the ranks of junior cricket, making my way to Ranji trophy and then the Indian team."
"From the very first day, my goal has been to play for my country, and this brings me immense pride. Standing on the cricket pitch, and seeing your countrymen cheer for you, is a happy feeling, and I enjoy every moment of it," said the India team skipper according to Cricket Country.
With biopic being made on cricketers these days, Kohli was asked if he too would be interested someday. The likes of Mohammed Azharuddin, Sachin Tendulkar, MS Dhoni all have featured in recent years. Kohli told, "It is not something I have thought about a lot. And if there's one ever made, I feel it will be more of a real account of my life than a biopic,"
Stay updated on 'today's cricket news' with CricTracker.com
Follow us on Telegram