4 Players who were part of the T20 World Cup 2007 and will also feature in the 2022 edition
The T20 World Cup will begin on 16th of October at South Geelong, Australia.
Get every cricket updates! Follow us on
It's been 16 years since the inception of the T20 World Cup and there currently are just four players who played in 2007 and will once again feature in the 2022 version of the tournament. Once selected as the next prodigy, they are now a legend of the gentlemen's game. Each carries a significant role in their respective teams and will aim to do well if not win the World Cup in 2022.
The tournament is scheduled to begin on the 16th of October at South Geelong, Victoria. Namibia and Sri Lanka will take on each other in the first match of the competition as only two teams from each group will qualify for the Super 12 round of the competition. A total of 16 teams will be seen participating in the tournament and thus just four players being at the top for such a long period is a stunning accomplishment. Who are these players though? Let's jump in -
Players who played in the first T20 World Cup and will also feature in the Eighth edition
4. Sean Williams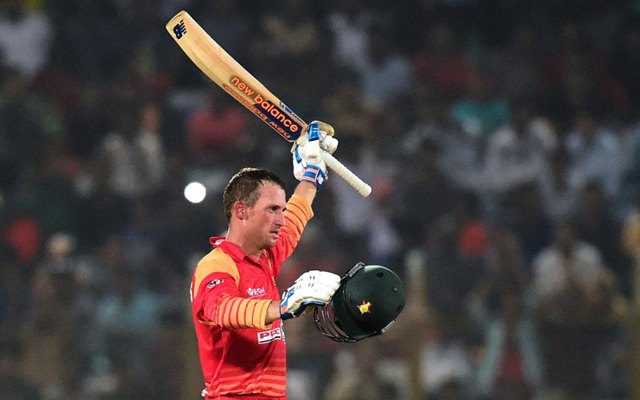 Even though Sean Williams was part of the Zimbabwe squad, he didn't play a single match in the 2007 T20 World Cup. At 35 years of age, the modern-day legend of Zimbabwe will have the huge responsibility of taking the team to the next round of the competition.
The southpaw played 58 T20I matches and scored 1274 runs in the process. With an average of 24.50, Sean has done reasonably well for his national side. His part-time bowling can also come in handy as he has picked 38 international wickets in this format of the game.
Williams, however, hasn't played a lot of cricket in Australia and that can be a problem. He looked average when Zimbabwe recently toured the land of kangaroos. Now, it is difficult to adjust to the conditions of Australia but being a senior cricketer in the squad, he will have to take the extra responsibility to get the job done.