5 Dropped catches that proved costly in ODI World Cup
In the World Cup year, it's time to know about five dropped catches in the marquee ODI event that grabbed a lot of headlines.
In World Cups, it's crucial for players to be active on the field all the time while serving their teams. Any negligence from players while fielding in the middle could wreck their teams' chances in crucial matches. Every disciplined side acknowledges that 'catches win matches' on the World Cup stage and teams want their players to follow these three words strictly to pocket matches comfortably.
However, sometimes fielders fail to hold their nerves in the massive event and pay the huge cost of dropping chances against batters. Back in the 2015 World Cup quarter-final match between New Zealand and the West Indies, when Marlon Samuels dropped Martin Guptill in the first over, the Kiwi opener took advantage of the chance and went on to play an unprecedented knock of 237 off 163 deliveries.
Guptill's 237 runs is the second-highest individual score in the history of the ODI format. The missed chance by Samuels became a blunder for the Windies team as the Kiwis put up 393 runs on the board which is their highest total in World Cups. In the end, New Zealand defended the massive total successfully and knocked the Windies side out of the 2015 World Cup. In the history of ODI World Cups, there are many instances to recount when missed chances proved costly to some teams but it's time to know about five dropped catches that grabbed a lot of headlines among cricket supporters.
Here are five dropped catches that proved costly in the ODI WC
5. Kamran Akmal's butterfingers proved costly for Pakistan in the 2011 Group match against New Zealand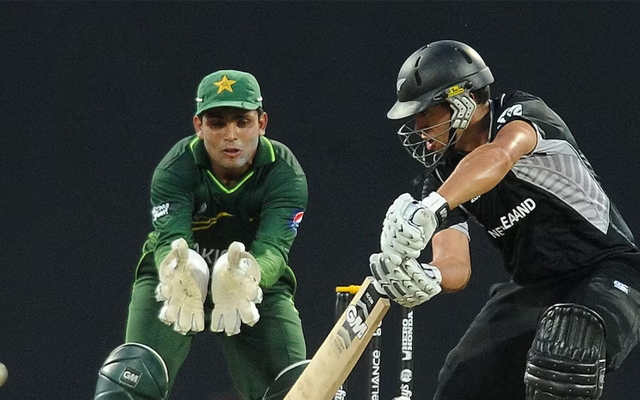 Pakistan and New Zealand were placed in Pool A in the 2011 World Cup and both sides clashed with each other at the Pallekele International Cricket Stadium in the 24th match of the tournament. The match went in New Zealand's favour by a margin of 110 runs due to the Pakistan wicketkeeper Kamran Akmal's grave mistake.
Batting first after winning the toss, the Kiwi team lost their top-order batters Brendon McCullum and Jamie How early. The matter could've got worse for New Zealand if Akmal hadn't dropped Ross Taylor in Shoaib Akhtar's first over of the second spell. Taylor was on eight when Kamran dropped the sitter.
Taylor punished Pakistan for the missed chance as he led an onslaught from his team and took Pakistan's bowling unit to the cleaners. The right-handed batter went back to the pavilion with his score of unbeaten 131 off 124. In the last four overs, the dashing Kiwi batter adopted a relentless approach against Pakistan bowlers which helped his team to score 302 runs.