5 Most popular Bangladesh cricketers on social media
Bangladesh cricketers enjoy plenty of fan following across social media platforms.
Get every cricket updates! Follow us on
On the field, cricketers strive to win matches for their teams by delivering their best and by virtue of the same they gain followers who respect and love them. In the world of social media, it's easier for fans to get in touch with their favourite cricketers. Back in the 90s, it was difficult for fans to reach out to their cricketing idols but the same is not the case anymore.
Different platforms such as Facebook, Instagram, and Twitter have made it easier for cricketers to express their views to their fans by posting pictures and videos. While for fans also, it can be said that these social sites enable them to keep a track of their favourite superstars from close quarters.
Quite akin to cricketers across the globe, Bangladesh players have also registered their presence on social sites and receive a lot of affection and adulation by their fans time and again.
Let's check out the top 5 Bangladesh cricketers in terms of their social media followers:
1. Taskin Ahmed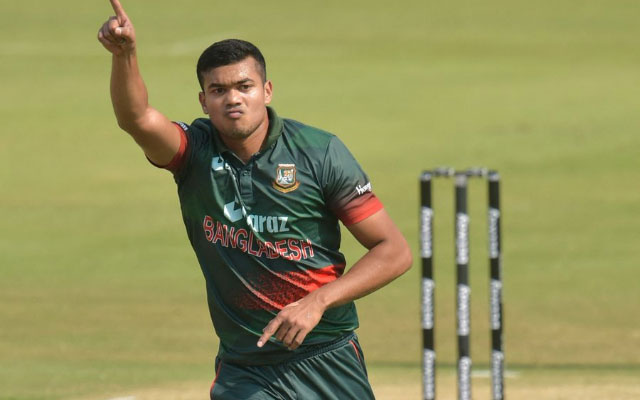 Taskin Ahmed made his debut for Bangladesh in 2014 and after delivering more than eight years of service to Bangladesh, he has become one of the most followed cricketers in the country. Currently, he is one of Bangladesh's premier pacers due to his wicket-taking ability. With his fast bowling, he has revolutionised Bangladesh cricket by helping the team win games, especially in overseas conditions.
With his diligence and dedication, he has produced many memorable performances for Bangladesh and established himself as one of the match-winners in the team. In Bangladesh, he has become an influential figure among all cricket fans as youngsters who aspire to be successful cricketers in the future see him as their role model.
The 27-year-old stalwart is very popular among his fans, and his social media fan following says the same. With 4.9 million Facebook followers and 1.5 million fans on Instagram, he is one of the most popular cricketers in Bangladesh.