Asia Cup 2023: Highest run getters for India against Pakistan in Sri Lanka
Here's the list of five Indian batters who scored the most number of runs playing against Pakistan in Sri Lanka.
One day to go for the most anticipated clash of Asia Cup 2023. India set to face Pakistan on Sri Lankan soil after 13 long years. Till now they have faced each other three times, winning one match each and one got washed out. On Saturday, they'll relive the atmosphere once again.
Indian batters have performed decently in those two matches. The likes of top-order batters have the most runs. Sachin Tendulkar, Gautam Gambhir and MS Dhoni are among few the names to top chart this list. Three matches were played in three different stadiums. In 2004, India lost the match in Colombo whereas they defeated Pakistan in Dambulla in 2010.
From the current squad, only three players Rohit Sharma, Virat Kohli and Ravindra Jadeja have experience of batting at least once. However, things have changed a lot since then. Currently, Pakistan are the top-ranked ODI side and their pace bowling attack is fearsome. It'll be interesting to see how Indian batters will react.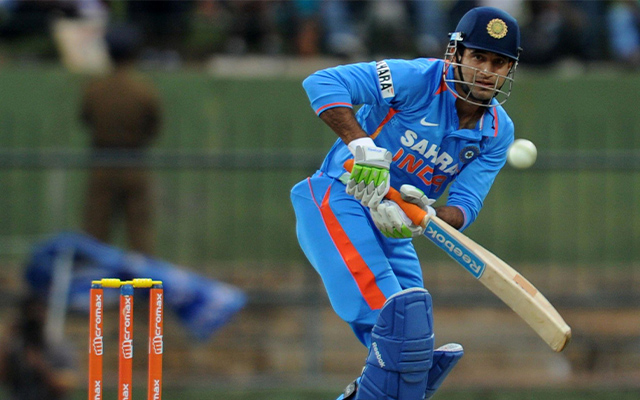 Former Indian all-rounder Irfan Pathan makes an entry into the list with his 38 off 75 balls. It's the only match he played against Pakistan in Sri Lanka. The 10th match of that edition was famous for Shoaib Malik's all-round show. Pakistan went on to defeat India by 59 runs.
Irfan started the match quite well with the ball. From producing the first breakthrough to getting two wickets in the end, he bowled his heart out. But the job wasn't done for him, India needed a big batting contribution from him. Coming to bat at number seven, he held a partnership of 63 runs with Sachin Tendulkar.
He rarely got going and struggled to rotate the strike as well. It mounted pressure on Sachin and the recurring pressure was magnum. They needed a miracle to win from that situation, which didn't happen. It was a decent effort from Irfan who didn't have much to offer on that occasion.