Asian Games 2023: 5 Cricketers who could be surprise packages of 2023
Here's the list of 5 cricketers who will participate in the coming Asian Games can turn out to be surprise packages.
Men's cricket is all set to kick off in the coveted Asian Games 2023 in China's Hangzhou. This time top-seeded Asian countries have sent their squads to fight for the gold medal. The multinational event has both men's and women's teams participating.
In this edition, 15 teams will participate while the top 4 teams are granted direct entry to the Quarter Finals bypassing the group matches. The other 11 teams will fight it out in T20 matches; the preferred format for the tournament. It is expected that cricket will catch millions of eyeballs and play a role in global expansion through China.
However, top participating teams have hardly sent their strong squads. But still, their final frontier looks lethal to take on the challenges. This short-span event will serve as a great opportunity for youngsters to step up and have a great run.
5. Babar Hayat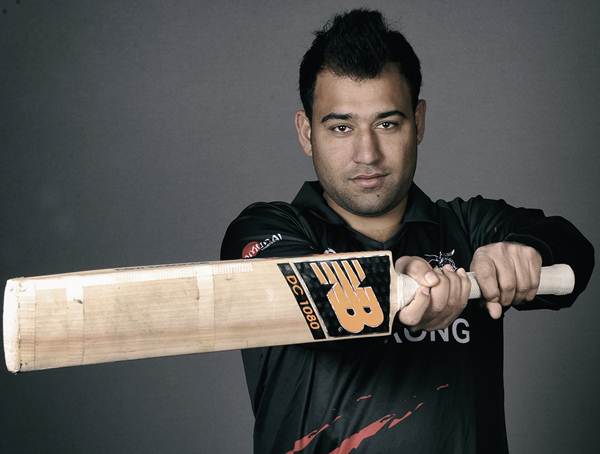 Hong Kong's veteran cricketer Babar Hayat is all set to feature in the Asian Games 2023. The right-hand batter is a seasoned campaigner for his team. The strongly built cricketer has a chance to show his calibre to the world of cricket when all eyes will be on the Asian Games.
Hayat born in Pakistan, plays international cricket for Hong Kong. He came to the team way early and has been a promising prospect since then. With the limited opportunities he got, he showed he's a great basher of the cricket ball. Mostly, he's a backfoot player and that's where he generates all the power in his shots.
Many cricket pundits believe, things could have been much different had he been born in big cricketing nations. Now the stage is set for him, if he can deliver at this big stage he can fetch some deals in franchise leagues around the world. Players from associate nations thrive on these kinds of chances to prove their mettle.