Top 5 batsmen with best 'innings per century' ratio in international cricket
These five batters are known not just for incredible batting but the excellent consistency that they have showcased throughout the years.
International cricket is divided into three categories; Test matches, ODI matches and T20 matches. The workload in modern cricket is tough especially with franchise cricket also being included in the calendar. What we often see now is players taking regular breaks from series' or just retiring from one or two forms of the game to prolong their cricketing career.
The most important reason to play for your country is to win the games. Although there are many batters who have taken their teams to victory, there are some who have done this with incredible consistency. The below five batters have batted with excellent steadiness and in the process topped the charts for the best 'innings-per-century' rate in international cricket.
We look at the top 5 batters in international cricket who have the best ratio for innings-per-century made.
5.
Matthew Hayden (Australia) – 8.7 innings per century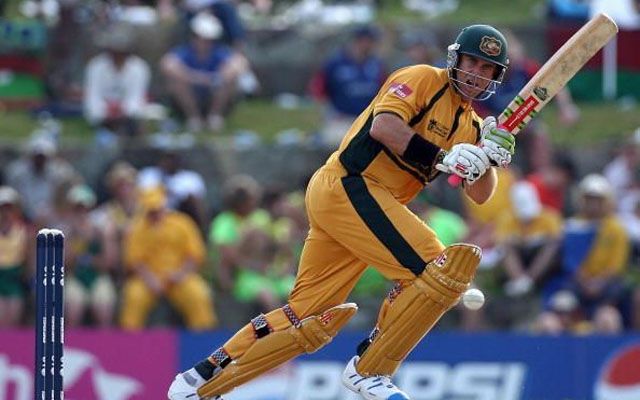 A strong tall left-handed opening batter who often wandered down the wicket to fast bowlers to smack them for boundaries whenever he wanted; that's Matthew Hayden for you. Physically he was strong, but his greatest strength was his mental ability to stay calm and concentrate. Hayden was integral in scoring runs against India in 2001 and was the pillar of Australia's ability to win international trophies from 2000 – 2009.
Having scored 40 centuries in 348 innings Hayden ended his international cricketing career with an average of 8.7 innings per century. Quite outstanding stats from a player who opened the innings 340 times out of the 348 innings played. He was always facing the new ball and his records show how he survived the new ball barrage but also remained on the crease to score big. Hayden sits 5th in this innings-per-century list. The only other all-format opener in the top 10 is Sunil Gavaskar.
Although he didn't score an international 100 in T20Is for Australia, he passed a half-century four times in nine innings. 30 centuries and 29 half-centuries in Test cricket are evidence of his brilliant conversion rate. Between the years 2001 – 2007 (282 innings and 37 hundred), there was a dip in form, but he still had a ratio of 7.6 innings per century in that period. Australia have been gifted with great batters, and Matthew Hayden for sure is one of them.