Cricket in 2018: 5 Hilarious comments that were caught on the stump mic
This year we had the opportunity to hear some interesting and funny comments caught on a stump-mic.
Updated - Dec 26, 2018 7:31 pm
6K Views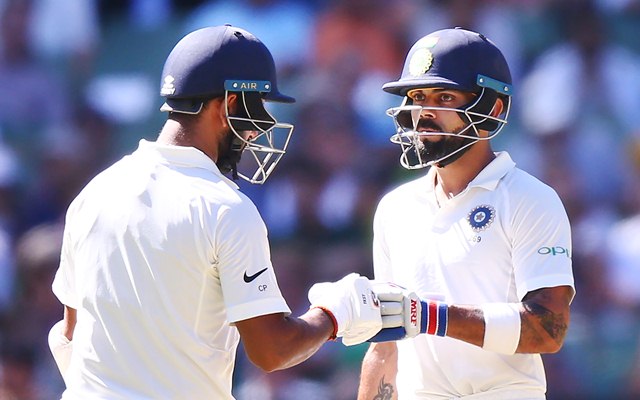 One of the most exciting technological advancements in the field of cricket has to be of stump mic. This very addition has helped us enjoy the game much better than we did in the yesteryears. The advent of stump-mic and the higher volume has brought us an opportunity to relish some enthralling comments that otherwise went unnoticed.
Right from friendly banters to fiery abuses, the stump microphone has captured it all. The credit of popularising this fascinating technology goes to MS Dhoni who is more often than not heard behind the stumps while giving constant suggestions to the bowlers in the most exhilarating way possible.
This year too we had the opportunity to hear some interesting and funny comments caught on a stump-mic. Hence, without doing further ado, we bring you five incidents when the stump mic caught hilarious statement(s) made during a match.
5. When Marcus Harris advised Pant to go out for a disco night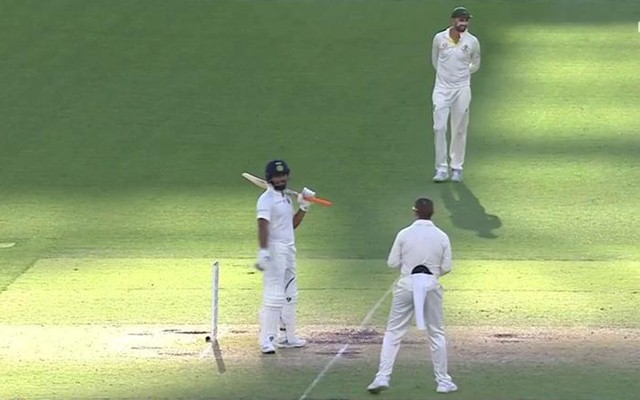 The incident between Marcus Harris and Rishabh Pant happens to be the most recent one in the list. The incident occurred on the 4th day of the second Test in Perth. India was chasing a total of 283 when they were five down at the score of 112. It was the last over of the day, and for India, it was Rishabh Pant and Hanuma Vihari who were holding the two ends.
Pant and Vihari patiently negotiated the first five balls of the last over from Starc. As a result, before bowling the last ball of the day to Pant, Starc decided to call a man at short-leg who wasn't present in the first place. Harris was the one who rushed in to cover that position. And as Harris prepared to cover the short-leg, he sought to unsettle Pant with a hilarious one-liner. Luckily, the stump microphone was on, and it picked up that funny comment from Harris.
The stump-mic at the striker's end caught Marcus saying, "If you get out, we can go disco. There's a pretty good circuit on a Monday night in Perth." However, Pant didn't reply and just passed a wry smile to Harris.
Here is the video:
🕺🕺🕺@MarcusHarris14 to Pant: "If you get out you can go out and disco tonight. Good circuit on a Monday night in Perth." 🤣🤣🤣#AUSvIND #FoxCricket pic.twitter.com/Mg2pSfLHxa

— Fox Cricket (@FoxCricket) December 17, 2018