Cricket in 2018: 5 Hilarious comments that were caught on the stump mic
This year we had the opportunity to hear some interesting and funny comments caught on a stump-mic.
Updated - Dec 26, 2018 7:31 pm
6K Views
2. When MS Dhoni lost his cool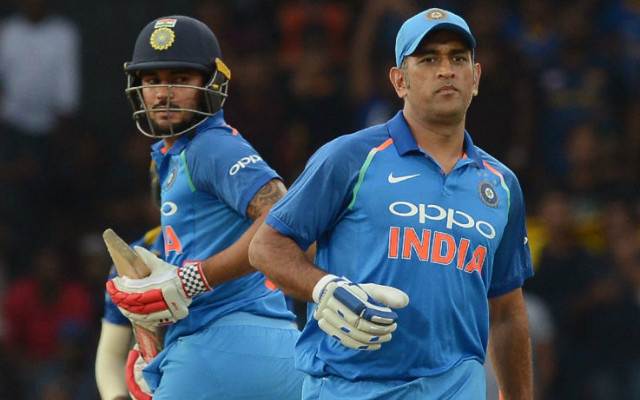 Known for his calm composure, MS Dhoni did something unusual this year when he lashed out at Manish Pandey in a T20I match between India and South Africa. It happened to be a rare incident as it was one of the very few moments when Dhoni lost his cool.
The episode took place in the second T20I of the series between India and South Africa in February this year. It was the final over of India's innings, and MS and Manish were at the crease. Dane Paterson ran in for the first ball of the last over, and Pandey tried to slog it out of the ground. But, he only managed to mistime the ball while seizing a single.
However, Dhoni was of the opinion that there was a second run there had Manish paid attention to his call. Failing to convert the single into a double, Dhoni threw some swearwords at Pandey who wasn't paying attention to Dhoni's call. Stump mics were too sensitive to catch the hilarious comment from MS. As per the first impression the former Indian captain seemed to have said, "Oye b******ke, idhar dekh le. Udhar kya dekh raha hai (Hey, look here. What are you looking there for?)".
Nonetheless, later when the broadcaster released the full video, a second perspective fall into place. Closely looking at the video, it seemed that MS meant to say, "Oye bhootnike, idhar dekh le. Udhar kya dekh raha hai?"
Here is the video:
Reason Revealed This is why Manish pandey got out just after dhoni 😐
Manish after getting out Dhoni bhai bhot gaali dete h ek do rahul ko b padegi aaj match k baad 😂🤬review kyun Liya bey 🙄 #INDvAFG #AsiaCup2018 #MSDhoni #AFGvIND pic.twitter.com/b5KmB0OJPP

— SAHIL🇮🇳😎🏏 (@I_AM_SAHIL9) September 25, 2018