Cricket in 2018: 5 Hilarious comments that were caught on the stump mic
This year we had the opportunity to hear some interesting and funny comments caught on a stump-mic.
Updated - Dec 26, 2018 7:31 pm
6K Views
1. When Virat Kohli said, "Shaam tak khelenge, toh ….."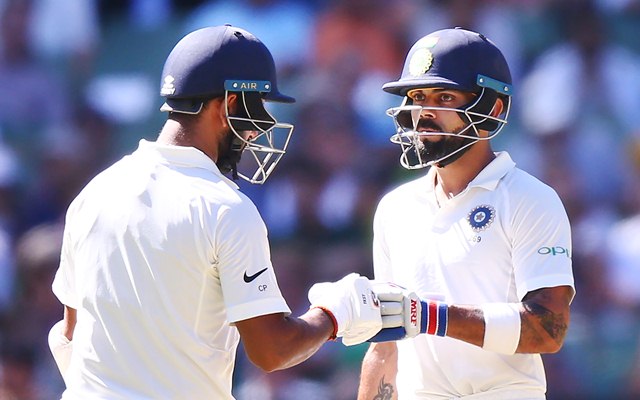 Virat Kohli, the current Indian captain, is known for aggressive nature on the field. In the process of being dynamic, Virat has made quite a few explicable comments. A similar episode fell into place in the second Test of the series between India and Sout Africa in January.
The incident happened in India's first innings of the Test. The Indian team had restricted South Africa to a total of 335 in their first innings. Howbeit, the Indian team didn't have a decent start to their innings as the South African bowlers reduced India to 28-2 in no time. Nonetheless, the partnership between Kohli and Murali Vijay stabilized the Indian innings.
The two batsmen baffled the South African bowlers, and in between their partnership, a stump-mic caught Kohli saying, "shaam tak khelenge, toh Inki g***d phat jaegi," which means "If we play till evening, they will s**t their pants." This funny comment from Kohli to Vijay took the internet by storm.
Here is the video: