Cricketing Trends on Social Media today
The cricketing trends on social media revolved around a number of events.
Updated - Jan 31, 2020 8:26 pm
546 Views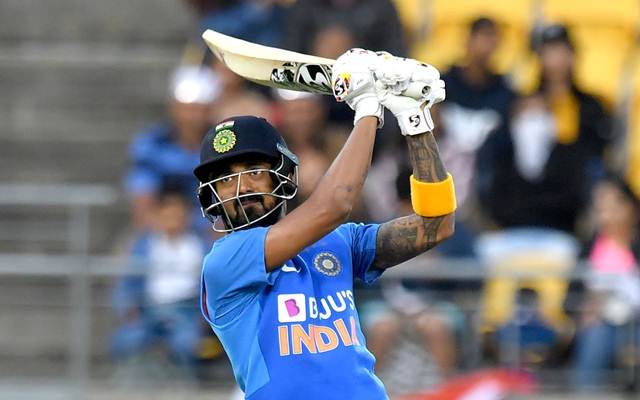 The cricketing trends on social media revolved around a number of events. Today, India was involved in a T20I game against New Zealand at Sky Stadium in Wellington. It turned out to be another nail-biting contest between the two heavyweights.
In batting, Team India posted a competitive total of 149 runs in stipulated 20 overs. Manish Pandey played a responsible unbeaten knock of 50 runs off 36 balls studded with two boundaries. And, in return BlackCaps also managed to score the same number of runs in their innings. Tim Siefert (57 runs off 39 balls) and Colin Munro (64 runs off 47 balls) managed to click good knocks with their bat in the absence of their regular skipper Kane Williamson.
The game went into the tie-breaking super over in which New Zealand batsmen smacked 14 runs off Jasprit Bumrah. Later on, KL Rahul and Virat Kohli mesmerising batting helped Men in Blue in winning the close game. In the end, Shardul Thakur was awarded Man of the match for registering amazing bowling figures of 3/ 26. After the conclusion of 4th T20I, both the teams were poured with wishes from every nook and corner across the globe for showing displaying such brilliance on the field.
Meanwhile, Shahid Afridi shared a still along with Yuvraj Singh holding the trophy of Expo 2020 tournament ahead of the finals. On the other hand, Ajinkya Rahane looked busy as he gets ready to travel New Zealand for the upcoming Test series.
1. Mohammad Hafeez wishes luck to Umar Gul
Best Wishes 👍🏼 #StayStrong https://t.co/r82pNdGvf9

— Mohammad Hafeez (@MHafeez22) January 31, 2020
2. Hemang Badani enjoys his time in the commentary box
It can never go wrong for 🇮🇳 when I am in the commentary box during the super over 😛

2/2 💪

Two Matches – Two Super Overs – Edge of the Seat Thrillers – So exciting to have been behind the 🎙️calling the game during the finish. Always a great feeling when 🇮🇳 does well #NZvIND pic.twitter.com/OdtJ90SYmA

— Hemang Badani (@hemangkbadani) January 31, 2020
3. Ishant Sharma is happy to watch Team India winning their second Super-over game against New Zealand
Last game we saw @MdShami11 defend for 9 runs and today we saw @imShard defend 7 runs! What a comeback by bowlers and to take it to super over!!
Well played team India 🇮🇳 💥#BelieveInYourself #NewZealand #India #SuperOver #TeamIndia #IndiaVSNewZEaland #NZvIND

— Ishant Sharma (@ImIshant) January 31, 2020
4. Aakash Chopra comes up with his analysis
After two consecutive Super Over finishes, here's another one. SUPER OVER with Aakash CHOPRA https://t.co/a8kMliLdqL via @YouTube Once again…trying something different and new. Feedback appreciated

— Aakash Chopra (@cricketaakash) January 31, 2020
5. Jason Gillespie declares it a no ball
No ball https://t.co/QK6ODM6BDE

— Jason Gillespie 🌱 (@dizzy259) January 31, 2020
6. RP Singh is happy to watch that Team India has started taking T20I format seriously
This Indian team has got an aura. In New Zealand, they have proved that now they have started taking T20 format very seriously. And, IPL is paying dividend. #INDvsNZ #INDvsNZt20 #SuperOver pic.twitter.com/zCbHtYcKN7

— R P Singh रुद्र प्रताप सिंह (@rpsingh) January 31, 2020
7. Ajinkya Rahane begins with his packing for New Zealand
Packing begins… Next up, New Zealand! ✈️
Excited!😀 pic.twitter.com/YqBm1v23kT

— Ajinkya Rahane (@ajinkyarahane88) January 31, 2020
8. Shahid Afridi visits Epo 2020 with Yuvraj Singh ahead of the Expo cricket tournament final
Fantastic to visit the impressive @expo2020dubai site with @YUVSTRONG12 ahead of the Expo cricket tournament final today, celebrating the workers putting together The World's Greatest Show #Dubai #Expo2020 pic.twitter.com/DofcKLDKrQ

— Shahid Afridi (@SAfridiOfficial) January 31, 2020
9. Wasim Jaffer feels Team India snatched victory from the jaws of New Zealand
"Super Over certainly haven't been our friend!" – Kane Williamson after the 3rd T20I
How true is that?
They have snatched defeat from the jaws of victory twice in a row now.
Well done Team India 👍🏽#NZvIND #SuperOver

— Wasim Jaffer (@WasimJaffer14) January 31, 2020
10. Mohammad Kaif sums up India's Super Over
Super Over batting 101: Start it like @klrahul11, go big at the start!

End it like @imVkohli, calm, composed and with a proper cricketing shot! #INDvsNZ #KLRahul #ViratKohli pic.twitter.com/UDcFUzdAZZ

— Mohammad Kaif (@MohammadKaif) January 31, 2020
11. Wayne Parnell looks motivated
One of these days my son will outgrow my lap, but never my heart. ✨ #starryeyed #alhamdulillah #daddysboy @ Cape Town, Western Province, South Africa https://t.co/iDvqIp8dgc

— Wayne Parnell (@WayneParnell) January 31, 2020
12. Hassan Ali trying to concentrate on his line-length
Hassan Ali " Trying to focus more on consistency on lane & length." pic.twitter.com/481FCJ679Z

— Team Hassan Ali 🇵🇰 (@Team_Ha55anAli) January 31, 2020
13. Vinod Kambli congratulates Team India for winning the fourth T20I
2 brilliant Super Over Wins for #TeamIndia. This team is a confident lot. Defended less than 10 in two consecutive games and gone on to win it at the end. Great character 👏🏻 #NZvIND pic.twitter.com/LYEJD6pUbc

— VINOD KAMBLI (@vinodkambli349) January 31, 2020
14. Ravi Shastri goes crazy over 4th T20I
Can be a real crazy game #INDvsNZ #SuperOver #TeamIndia 🇮🇳🙏 pic.twitter.com/F2LwaCjB5T

— Ravi Shastri (@RaviShastriOfc) January 31, 2020
15. Naseer Hussain requests fans to back the GB SpringClean campaign
Please get behind this campaign #GBSpringClean https://t.co/sjpOwvRyH1

— Nasser Hussain (@nassercricket) January 31, 2020