CSK didn't have MS Dhoni in their plans in 2008: VB Chandrasekhar
The MS Dhoni and Chennai Super Kings partnership might have never happened all those years ago in 2008
Updated - Jun 15, 2018 4:14 pm
8K Views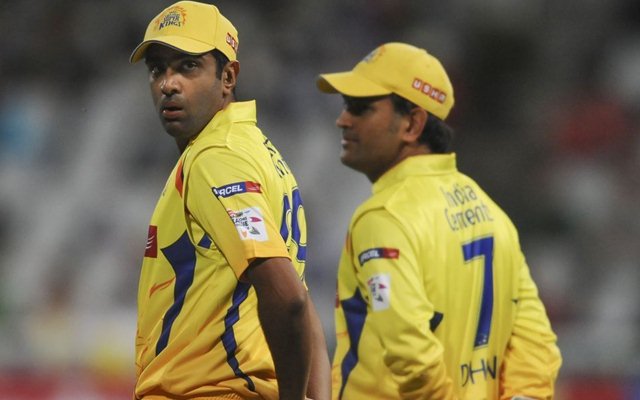 Follow us on Google News
MS Dhoni is one of India's most successful captains. His record in the IPL is just phenomenal and it is no doubt that he is the most successful captain in IPL's history. Under Dhoni, the Chennai Super Kings have qualified every single time for the playoffs and also won the IPL thrice. Further, CSK won the Champions League twice under him. He is one of the leading run-scorers in the IPL and has a very good record as a keeper.
However, who would ever in their wildest of dreams imagine that Dhoni wouldn't have represented the Super Kings again? Yes, indeed! The man who is lovingly known as the 'Adopted Son' of Chennai was surprisingly not a part of the team's plans as of 2008. There was some serious competition among all the eight teams to acquire him back then. He is the only player in IPL for whom all the teams bid.
In 2008, all the teams were given a purse of $5 million and the franchise that places the highest bid for a player would acquire his services. Chennai was initially skeptical about having Dhoni in their team.
N Srinivasan, the former BCCI president, and CSK's co-owner was never interested to draft Dhoni into his side. Instead,  he wanted Virender Sehwag for his team. VB Chandrasekhar, who was CSK's chief selector and Director of Cricket Operation in 2008 revealed this in a show called 'The Super Kings Show' that is being telecasted on the Star Sports Network.
"Before the auctions in 2008, Mr. N Srinivasan asked me, "Who are you going to pick?" I said Dhoni. He asked, "Why not Virender Sehwag?". "I said Sehwag would not provide me with the kind of inspiration that the crowd will be looking forward to, whereas Dhoni is a captain, a wicket-keeper and a batsman who can change the match situation on his own. So I asked him if I could look for him," said VB.
It wasn't easy getting Dhoni in the auction
VB further said that Srinivasan insisted on getting Sehwag. He added that on the day of the auction, Srinivasan came up to him and said 'Go get Dhoni'. VB said that it was very difficult to form a team with such a small purse. Further, he said that the management put aside $1.1 million for MSD. Looking at the competition, they increased the budget to $1.4 million.
"But with the auction approaching, someone said that Dhoni would go for 1.8 million. So I told him that if Dhoni would go for anything beyond 1.5 million, I'd let him go because I couldn't let go a team, as then there would have been Dhoni and nobody else. Mr. Srinivasan was upset that we couldn't get Dhoni because somewhere he believed that Dhoni was the future and I had convinced him that he was going to be the future youth icon," VB concluded. The rest is all history for the Chennai Super Kings team.
Follow us on Telegram