Derek Pringle disgusted with the way BCCI and ECB handled the warm-up game against Essex
He didn't mince any words in describing the attitude of both boards.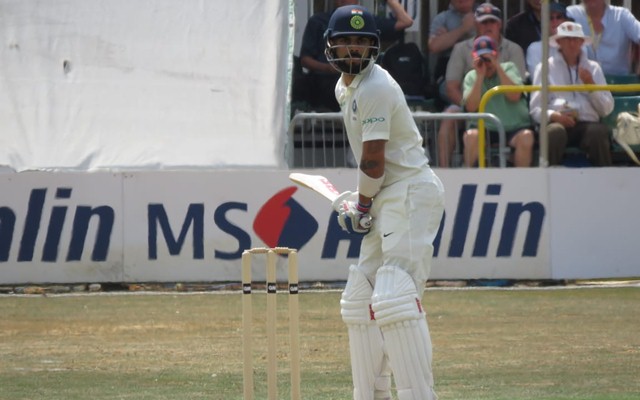 Follow us on Google News
The Test series between India and England kickstarted today at Edgbaston. Both the teams are back on the field after a two-week break following the conclusion of the limited-overs leg of the tour. While the England players participated in the County Championship, India too played a warm-up game against Essex. It was supposed to be a four-day match, was cut down to three and there was a lot of furore over the same.
The Indian management made it a three-day game and fielded more than eleven players which deprived the contest of a first-class status and Essex cricket faced losses too. While their losses will be covered by the England and Wales Cricket Board (ECB), former English cricketer and current journalist Derek Pringle wasn't impressed with how things transpired.
There is no way Chelmsford is hotter than Chennai  
One of the reasons given for cutting short the match was the ongoing heat wave in England. However, Pringle rubbished those claims. He asserted that the conditions in India are far worse as far as heat is concerned. He further remarked that the English cricket team had played countless other matches in similar conditions.
"The temperature during the match was predicted to peak at 33C, which is a chilly day during the cricket season in Mumbai. Although tours to India take place during their winter, there is no way Chelmsford is hotter than Chennai where, over the years, countless England players have played matches to their original conclusion," he was quoted as saying by Times Now.
Pringle didn't mince any words in describing the attitude of both the boards. While he called out the BCCI's arrogance to call this change at the last minute, he didn't spare the ECB either and said that both the boards ill-treated the status of a county game.
"The arrogance of the Board of Control for Cricket in India to expect that this would be done at a moment's notice, and then the supplication of the ECB in acceding to their demands, shows just how the county game is little more than a minor irritant to either – a piece of gum stuck to the soles of their shoes," he said.
Follow us on Telegram