'Disgusting tweet' – England cricketers slam controversial Bangladeshi author for her distasteful tweet on Moeen Ali
Moeen Ali is currently in India for IPL 2021.
Updated - Apr 6, 2021 9:49 pm
53.8K Views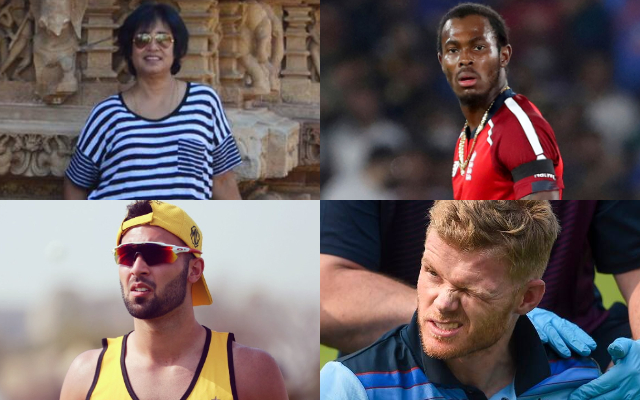 England cricketers Saqib Mahmood, Jofra Archer and Sam Billings have lashed out at controversial Bangladeshi author Taslima Nasreen after her distasteful tweet on Moeen Ali. Taslima, who has been in exile for more than 25 years after a fatwa was issued against her for 'criticizing Islam' by a fundamentalist Islamic organization in 1993, rarely shies away from coming up with bold comments regarding Islam.
She was at it again on Monday as she took a shot at Moeen. The England all-rounder is currently in India and is preparing for the upcoming season of the Indian Premier League (IPL). Moeen will ply his trade for Chennai Super Kings (CSK) in IPL 2021. He was recently in the news after reports emerged that he had asked the CSK management to remove a beer brand logo from his jersey.
The rumours were later quashed by CSK. Taslima perhaps came across the report and took aim at Moeen in a disrespectful manner. Taking to Twitter, the 58-year old author stated that Moeen would have joined ISIS had he not been playing cricket, tweeting: "If Moeen Ali were not stuck with cricket, he would have gone to Syria to join ISIS."
Here is the tweet from Taslima Nasreen

'Disgusting person'
Unsurprisingly, Taslima's tweet has caused an uproar on social media as several users have slammed her for her distasteful tweet. On Tuesday, Jofra Archer, Saqib Mahmood, and Sam Billings also made sure to slam the author as they backed their England teammate. Mahmood was the first to react to the tweet as he expressed his surprise over it.
He called the tweet as well as Taslima disgusting and tweeted: "Can't believe this. Disgusting tweet. Disgusting individual"
Can't believe this. Disgusting tweet. Disgusting individual https://t.co/g8O1MWyR81

— Saqib Mahmood (@SaqMahmood25) April 6, 2021
Billings was quick to join the bandwagon and urged others to report Taslima's account, tweeting: "Please everyone report this account"
Please everyone report this account

— Sam Billings (@sambillings) April 6, 2021
Are you okay ? I don't think you're okay https://t.co/rmiFHhDXiO

— Jofra Archer (@JofraArcher) April 6, 2021
Meanwhile, Billings is also in India for the IPL. The England batting star is a part of the Delhi Capitals team for the upcoming season. Billings had previously played for CSK in the IPL. IPL 2021 is scheduled to start on April 9 with a match between defending champions Mumbai Indians and Royal Challengers Bangalore.