Dwayne Smith admits to have sent 'sexy' text message to squad masseuse
Chris Gayle has decided to sue Fairfax Media in the defamation case.
Updated - Oct 24, 2017 2:44 pm
2.4K Views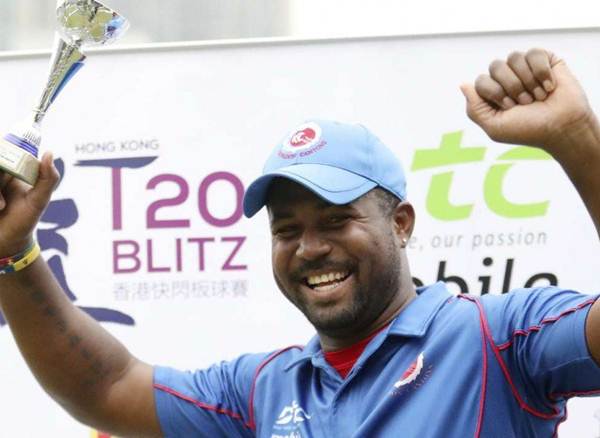 The Windies cricketer Dwayne Smith has admitted that he had sent the 'sexy' text message to the squad masseuse during the training session in 2015. The swashbuckling opening batsman Chris Gayle is suing the Fairfax Media over a series of articles published early last year which claimed that he had exposed his genitals to the female masseuse in the dressing room. However, the cricketer denied all the allegations and has decided to sue the company in the defamation case.
The name of the female was not named in the articles but later it was leaked as Leanne Russell. She has worked for a number professional sporting organisations and is currently employed by AFL. During the ICC Cricket World Cup in 2015 in Australia and New Zealand, she was working for West Indies team. Smith was called on Tuesday to give evidence in support of his teammate.
Smith denies allegations on Gayle
Dwayne Smith denied that Chris Gayle had exposed himself in front of Ms Russell. According to Fairfax's lawyer, Gayle and Smith were in the change rooms at Drummoyne Oval during a training session. The lawyer also claimed that Gayle had pulled his towel up and down to expose his genital to Ms Russell but Smith strongly denied. However, the cricketer accepted that he had sent 'sexy' text message to the lady from his mobile phone.
The court heard that Smith had sent the message to Ms Russell while he was being massaged by her at Sydney's Hotel Intercontinental, where the team was staying. "You accept that you sent it?" Dr Collins, the lawyer asked. In reply, Smith accepted and said, "Yes." The masseuse is expected to give her evidence on Wednesday now which might eventually decide which way the case is shifting. Chris Gayle has already made clear that all the allegations are false he has never been more hurt in his life.