England vs India Test Flashback: When CK Nayudu hit a six from one county to another
He hit the ball from Warwickshire and it landed in Worcestershire.
Updated - Aug 6, 2018 6:49 pm
613 Views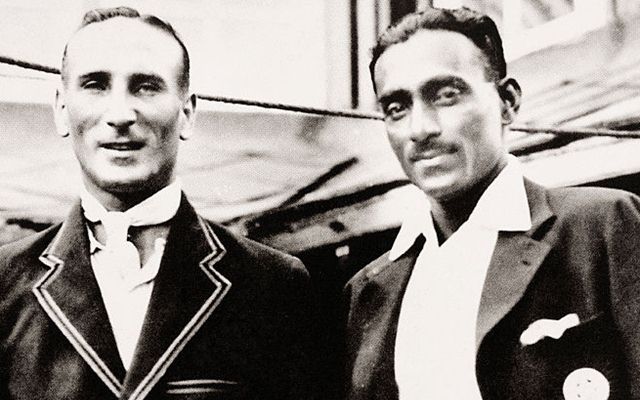 Team India toured England for their maiden Test against the hosts in 1932 and was in the country for two months after the game playing against county sides. The Indian team faced Warwickshire at the Edgbaston Ground in Birmingham between August 3rd and 5th. The visiting side was fresh from wins against Scotland and Glamorgan in their previous two matches. The Indian skipper Cottari Kanakaiya Nayudu elected to bat first after winning the toss.
India made 288 in their first innings with Naoomal Jaoomal (72) and L Amar Singh (57) scoring fifties. The hosts came back strongly on the 2nd day after they were reduced to 66/3 at stumps on day one. Skipper Robert Wyatt scored 83 while Norman Kilner (60) and John Parsons (53) were the other major contributors as Warwickshire finished on 354/10 and took a 72-run first innings lead. On the final day, India stood on the verge of a defeat having lost seven wickets for only 91 runs on the board.
CK Nayudu, the Indian captain along with Nariman Marshall charged at the home team bowlers to push them on the bay. Nayudu had a reputation of hitting some monstrous sixes and Warwickshire got a taste of that. The skipper led from the front scoring 162 at a quick pace and shared a 217-run partnership with Marshall for the 8th wicket. The No.9 batsman, Nariman, went on to score an unbeaten 102 before Indians declared their innings on 344/8.
A famous six:
Nayudu's innings included six maximums but one of them had special significance. Hal Jarrett, the South Africa born leg-spinner had already taken four wickets and came into bowl at Nayudu from the pavilion end. The Indian captain launched the delivery over the square-leg region, which not only cleared the stadium but also cleared the River Rea running across the Eric Hollies stand of the stadium.
The River Rea was considered to be a natural boundary between Warwickshire and Worcestershire counties back then. Thus, Nayudu hit the ball from Warwickshire to Worcestershire! Some sources claim that the ball ended up in the river, however, it would have travelled to Worcestershire anyway. Jarrett had the last laugh as he dismissed Nayudu and completed a 5-wicket haul. The hosts, who were chasing 273, finished with 110/3 in 40.4 overs before the game ended in a draw.