Everything is priority at the moment: Yuvraj Singh
The 35-year old all-rounder is a vital part of India's limited overs cricket.
Updated - Aug 9, 2017 5:18 pm
759 Views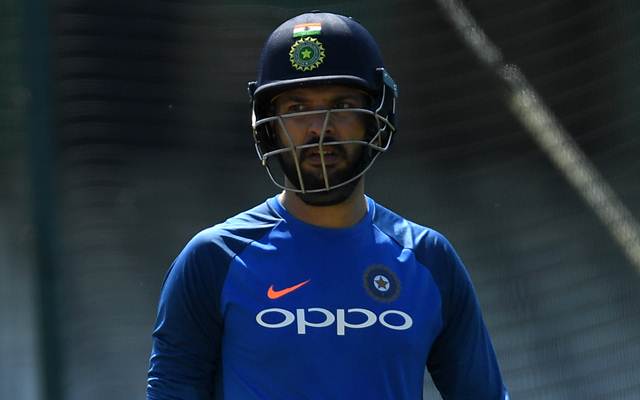 Flamboyant Indian middle-order batsman Yuvraj Singh said that he tries to inspire the young generation with his story. Yuvraj made a comeback into the ODI side earlier this year and might be a part of the limited overs team for the series against Sri Lanka after the conclusion of the 3rd Test match.
The left-hander also said that his wife Hazel Keech and his fashion brand You We Can (YWC) are high on his priority and also admitted that at times very tough to balance out. Yuvraj is known for his charity work, apart from public speaking on how he battled cancer and made an emphatic comeback.
Cricket always the top priority
"My priority will always be cricket. I'm a married man now, so my wife is also a priority. And the brand is also a priority. Everything is a priority," Yuvraj told IANS over the phone from the office of Myntra in Bengaluru after launching his brand's new cap collection for the fashion and lifestyle e-tailer. "It is tough (managing the brand, cricket career and personal life). It is an ongoing process. You have to work extra hours. I think with maturity in life, you learn to balance all these things and at the moment I am able to do that," he added.
He also spoke about how it is difficult for a public-figure to lead a life, considering there is so much paparazzi and media scrutiny. On numerous occasions, Yuvraj was linked to Bollywood actresses and other off-field antics. "The constant scrutiny doesn't bother me because when you don't read the newspaper and don't read the news, it wouldn't bother you. I think I have learnt to do that and try to focus on my cricket."
He also said that earlier it was more about cricket but post his battle with cancer, Yuvraj found a new meaning to life and always looks out to inspire people to set great examples. The 35-year old feels that the tag of youth icon comes with a lot of responsibility too.