Everything needs a bit of innovation, even cricket: Sourav Ganguly
Updated - Jun 16, 2016 1:43 pm
40 Views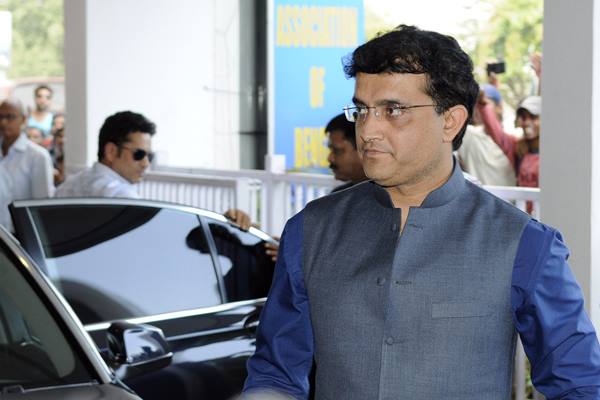 Former Indian skipper Sourav Ganguly believes that cricket needs to have a bit of innovation and so day-night Tests should be played more often.
"It is about enjoying a day out. You are coming in for entertainment. You have to market this game well and crowds will come in plenty. Everything needs a bit of innovation, even cricket," Ganguly said in a panel discussion with former India batsman VVS Laxman and former Australia all-rounder Dean Jones.
The  Cricket Association of Bengal (CAB) president also pointed out that quality cricket matches will also bring in more fans and spectators anywhere around the world. "The Test series between Sri Lanka and England witnessed great crowds. In the Lords' game, the stadium was packed to capacity. I don't believe when Virat Kohli stands to face Jimmy (James) Anderson people won't come in," Ganguly said.
He has also organized to use pink-ball in the Super League final from June 18-21 at the Eden Gardens. Bhowanipore and Mohun Bagan will play against each other in the final.
"I have been hearing the test match in Australia finished in three days. How many times has a red ball Test finished in three days in Australia? It is because of the quality of the side as well. This is to bring people back into the ground, as you say innovations. We take time to get used to changes and after six months and a few games we will see, it is the way forward," he said.
The 43-year old also commented that he also played pink ball cricket when he was captaining MCC in Dubai and he didn't face any issues with sighting the ball while batting. "It was a lot brighter because of its colour. Sometimes when you are in England it is very hard to pick the dark duke ball. But with the pink ball, there were no problems."
Ganguly said that the players should play with it before getting their opinions about the pink ball. "You have to let them play with the ball. Once you know the deficiencies, you can improve the ball with the technology that is nowadays available. But try it out. Give to someone like Ravichandran Ashwin. If he gets a six-for with it, he will say it is the best thing they have," he concluded.