FIFA World Cup vs IPL: Prize money comparison
FIFA prize money is way higher than IPL prize money.
Updated - Jul 16, 2018 4:52 pm
5.3K Views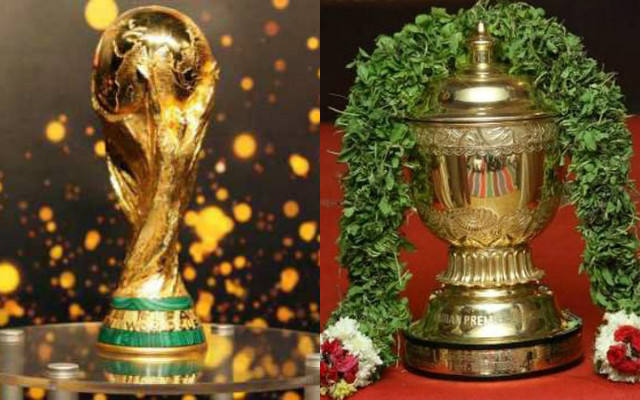 Follow us on Google News
The FIFA World Cup 2018 has finally come to an end. France defeated Croatia 4-2 in the final that was held at Moscow to clinch the title. The game was quite a thriller and has left the fans on the edge of their seats throughout. Undoubtedly, this was one of the best Football World Cups ever and it treated the fans with some great entertainment.
Even before the final ended, there was some great excitement among the netizens as to how much prize money would be distributed to the winning team. As per the sources, it is the FIFA federation that decides the prize money that would be distributed to different countries, players. As compared to the last tournament, there has been a 40 per cent increase in the total prize money.
France, the winners of the tournament took home a whopping $38 million, i.e., Rs. 260 crores as their prize money. The runners-up, Croatia were awarded $28 million (Rs. 191 crores) as their prize money. FIFA had offered a total prize money of $400 million to be split into all the teams.
FIFA prize money is way higher than IPL prize money
While it is not really apt to compare an international tournament where quite a few countries participate to a league like IPL, it still makes sense as IPL is considered to be the richest cricket league in the world. It is quite obvious that the prize money of IPL would be much lower than that of the FIFA World Cup. But, why not? A comparison would still be quite interesting with the number games coming in.
The winners of the FIFA World Cup 2018 were paid Rs. 260 crores. Chennai Super Kings who won the IPL 2018 were awarded Rs. 20 crores. There is a huge difference of Rs. 240 crores between both these tournaments. The difference is over 90% (92.3% to be precise) and the IPL has a lot of catching up to do.
The runners-up of IPL are awarded Rs. 12.5 crores against the Rs. 191 crores of the FIFA World Cup. The difference here is Rs. 178.5 crores. This is approximately 93.4% of a difference. Furthermore, just the cost of the FIFA World Cup Trophy is approximated to be Rs. 136 crores.
[interaction id="5b4c57bc77f0ec8f0d57b0b5″]
For more analysis topics, follow CricTracker
Follow us on Telegram