Five Predictions for the ICC World Cup 2019
The upcoming edition of cricket's most elite tournament promises more sagas of glory, drama and trauma and the fans are already counting the calendar down.
Updated - Jan 28, 2019 6:19 pm
18.7K Views
Follow us on Telegram
Need I give fancy introductions magnifying the intensity and excitement ahead of a 50-over World Cup? A one-stop destination for boys to turn men, greats to turn legends and for little moments to turn into indelible tales. This is a place where men pinch themselves to see if they really are living the dream they had been seeing forever.
Its one trophy connecting millions in a way very few can and no ballyhoo can truly describe its magnitude. Five-time champions Australia might not be the force they once were, the Windies' presence might not be as unnerving as it once was, the labefaction of the Lankan Lions may have disheartened many, but every facet, good or bad, collides with optimism and adds to the ardor ahead of the tournament.
The upcoming edition promises more sagas of glory, drama and trauma and the fans are already counting the calendar down. As unpredictable as these high-voltage tournaments are, its always fun to lay down some predictions by trusting our instincts.
Here are five predictions which I expect would come true:
5. Australia to reach the semifinals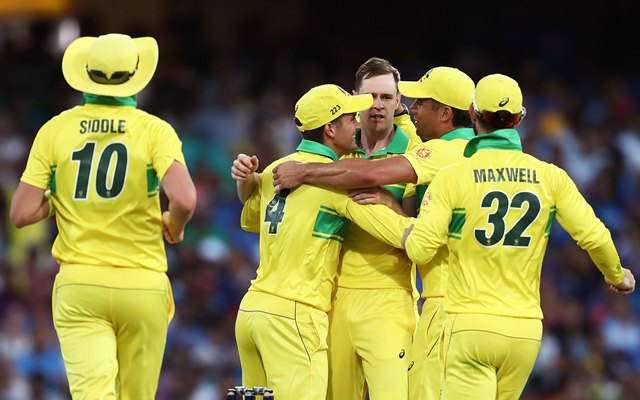 Might sound funny to many, but what would be funnier is to disregard an Australian side. Despite losing the Test and ODI series to India, there were many occasions they put in great fight and that is something they always do. When that fighting spirit combines with the resurgence of David Warner and Steve Smith, they do look a formidable force.
Many predicaments remained unsolved with wounds of misery intensifying in the last one year – it would be fair to say the whole of Australian cricket fraternity suffered as much as the three culprits in focus did. But to every terrifying dark night there awaits a bright morning and maybe, rays of hope and light are on their way to illuminate them.
For those who have followed Australian cricket closely in the last year can clearly understand the only problem for them has been lack of confidence. Warner and Smith will bring in the abundance of that with them and to deem this side "Not good enough" to reach the knockouts could be counterproductive.
Follow us on Google News