Five records which are out of Virat Kohli's reach
Despite being a run-churning machine, not every record is in Virat's radar.
Get every cricket updates! Follow us on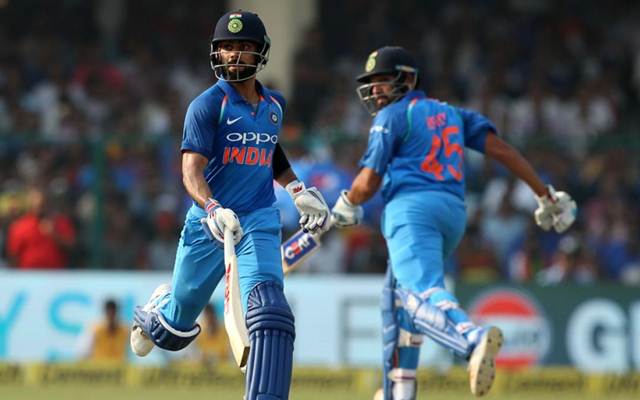 Virat Kohli, the Indian skipper, has been making records his own at will and with sheer authority. He started his career way back in 2008 and has hardly gone into a slump. Before every game, teams spend the extra hour, forming tactics to get under Virat's skin.
However, it has hardly bothered the right-hander and he has kept taking bowling attacks to the cleaners with sheer grace and elegance. Going into the future, he is speculated to break even more records. And it won't spring much of a surprise if he goes on to do so.
Irrespective of the format, Kohli has weaved magic and has garnered loads of praises from the experts and pundits. But not every record is in the radar of Virat. Such are the records that even a run-machine like Virat may not harbour many thoughts of getting past them.
In the article, let's take a look at five records, which seem out of Virat Kohli's reach: –
1. Sachin Tendulkar's tally of all-time highest runs in international cricket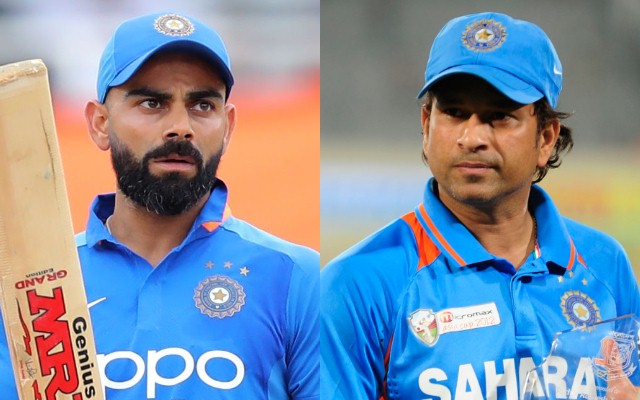 Virat Kohli has racked up runs at an alarming rate. The same can be comprehended from the fact that he was the top run-scorer in a calendar year on six instances in 2012, 2014, 2016, 2017, 2018, 2019. In 2018, he amassed 2818 runs from 46 games with as many as 11 centuries.
In his 12-year-long career, Virat currently has 21,901 runs and at the age of 31 is in the second-half of his journey. It's pretty known that the more a player gets into the 30s, the reflexes die down and run-making gets tougher.
And after one reaches 35, thoughts of retiring also start creeping in. Sachin Tendulkar scored 34,357 runs and Virat still needs 12,456 runs. Assuming that he has around five to six years, he has to carry on with his stupendous form to topple Sachin, something which looks arduous.
2. Brendon McCullum's tally of most sixes in Tests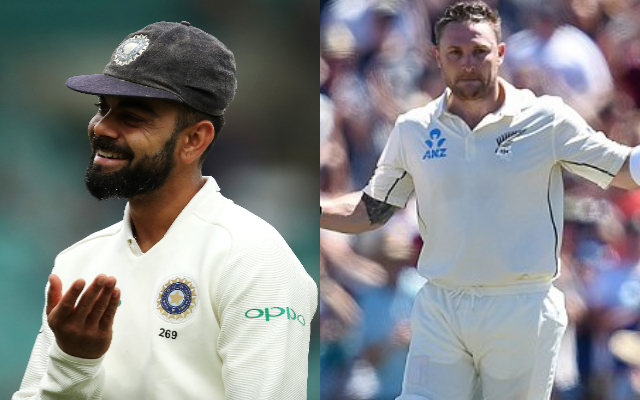 Virat Kohli is a kind of batsman, who hardly takes the aerial route in Test cricket. He takes the attacking route, but makes sure that he keeps the ball on the ground. In his 86-match Test career thus far, the 31-year-old has only 22 sixes.
He has scored only 1.82 per cent of his Test runs with the help of sixes. And it's pretty unlikely that he will alter his style of play anytime soon in the future. He is someone, who prefers to manoeuvre the field, rotate the strike and churn out the odd four to get the scoreboard ticking.
Therefore, surpassing Brendon McCullum's 107 sixes in the purest format seems to be a bridge too far for the Virat. In fact, among the current set of players, Tim Southee has the highest number of sixes (72). McCullum scored 9.95 per cent of his Test runs with sixes.
3. Rohit Sharma's tally of most T20I centuries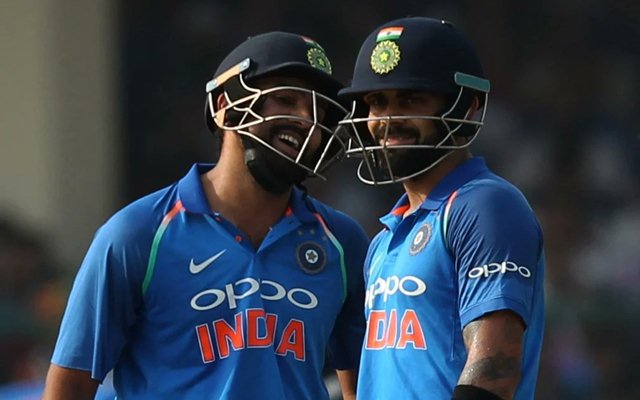 Virat Kohli, after 82 matches, is currently the all-time leading run-scorer in T20I cricket. Despite notching 2,794 runs with 24 half-centuries and a plethora of records under his belt in the format, he doesn't boast of a century.
The veteran got into the 90s twice and 80s thrice, but the three-figure score has agonisingly eluded him. On four of the five instances, the Delhi-born stayed unbeaten. On the other hand, Rohit Sharma, second-highest in the list of all-time T20I scorers, has four centuries.
He also has the fastest T20I century under his belt. Virat's average of 50.80 is much highest than that of Sharma's 32.62. However, it will need a massive effort for Virat to catch Rohit in the list of tons. Also, Virat rests himself from T20Is quite a few times and that makes it more tough.
4. Don Bradman's gigantic Test average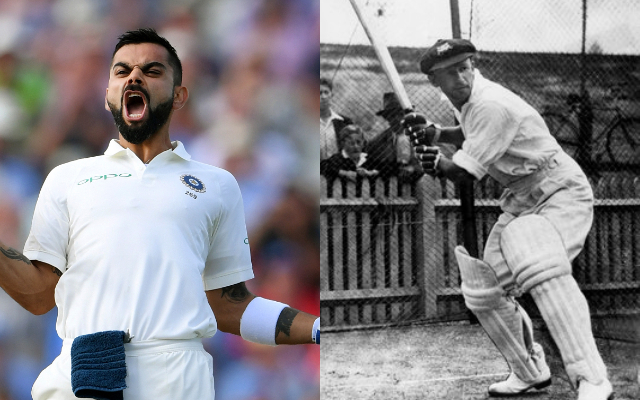 Back in the 1930s and 1940s, an Australian batsman by the name of Sir Donald Bradman registered a few records. Even after seven decades, a few of his records are intact, one of them is the all-time highest Test average of 99.94. He needed only four runs in his last innings to end with an average of 100, but he got a duck and missed out.
Nevertheless, it didn't take down the enormity of his career. Among the current bunch of players, Steve Smith has an average of 62.84 from 73 matches. Even after piling runs at will, the batter is nowhere close to Bradman's tally.
Virat Kohli, on the other hand, has an average of 53.62 and is a country mile from the Don, though he is three centuries from passing Bradman's tally of 29 tons in Tests. Back in October 2019, Virat crossed Bradman's Test runs.
5. AB de Villiers' fastest ODI century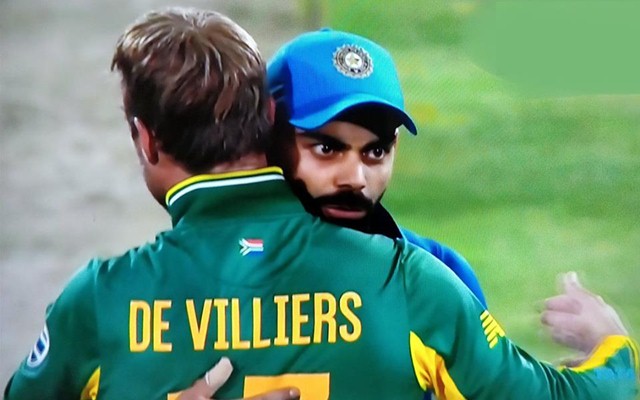 Back in January 2015, AB de Villiers ripped apart the West Indies bowling to rack up the fastest ODI century off 31 balls at the New Wanderers Stadium in Johannesburg. After five years, a few of his record are intact and no one has gotten closer to dethrone the former South African.
For Virat Kohli to overhaul his Royal Challengers Bangalore teammate, he has to pull off something spectacular. Kohli has the record of the fastest century by an Indian when he achieved the feat against Australia in 2013.
Then he got to the milestone off 52 balls with seven fours and eight sixes. However, it's nowhere close to the carnage ABD unfolded. Virat has moulded himself to a batter, who takes his time early on before stepping on the gas and therefore, it's unlikely for him to bag the record.