Five records which are out of Virat Kohli's reach
Despite being a run-churning machine, not every record is in Virat's radar.
Updated - Mar 20, 2020 7:45 pm
39.4K Views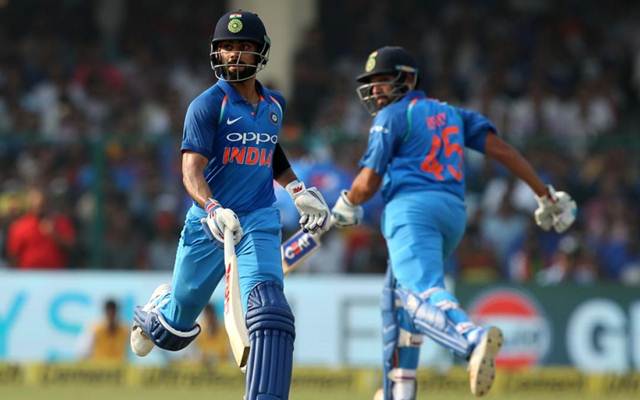 Virat Kohli, the Indian skipper, has been making records his own at will and with sheer authority. He started his career way back in 2008 and has hardly gone into a slump. Before every game, teams spend the extra hour, forming tactics to get under Virat's skin.
However, it has hardly bothered the right-hander and he has kept taking bowling attacks to the cleaners with sheer grace and elegance. Going into the future, he is speculated to break even more records. And it won't spring much of a surprise if he goes on to do so.
Irrespective of the format, Kohli has weaved magic and has garnered loads of praises from the experts and pundits. But not every record is in the radar of Virat. Such are the records that even a run-machine like Virat may not harbour many thoughts of getting past them.
In the article, let's take a look at five records, which seem out of Virat Kohli's reach: –
1. Sachin Tendulkar's tally of all-time highest runs in international cricket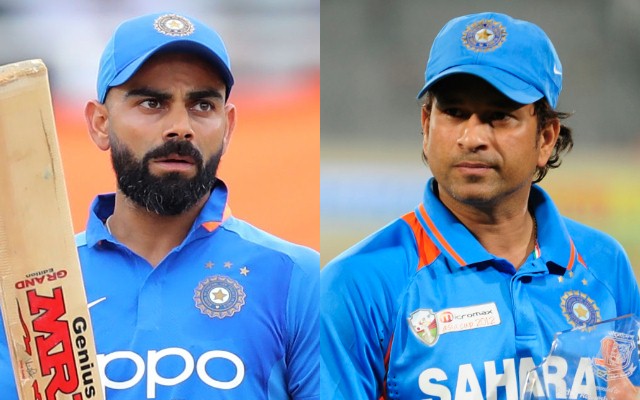 Virat Kohli has racked up runs at an alarming rate. The same can be comprehended from the fact that he was the top run-scorer in a calendar year on six instances in 2012, 2014, 2016, 2017, 2018, 2019. In 2018, he amassed 2818 runs from 46 games with as many as 11 centuries.
In his 12-year-long career, Virat currently has 21,901 runs and at the age of 31 is in the second-half of his journey. It's pretty known that the more a player gets into the 30s, the reflexes die down and run-making gets tougher.
And after one reaches 35, thoughts of retiring also start creeping in. Sachin Tendulkar scored 34,357 runs and Virat still needs 12,456 runs. Assuming that he has around five to six years, he has to carry on with his stupendous form to topple Sachin, something which looks arduous.