Former BCCI secretary Sanjay Patel says no to Cricket with Pakistan in World Cup 2019
Even Harbhajan Singh also opined the same on the matter.
Updated - Feb 19, 2019 11:40 am
2.9K Views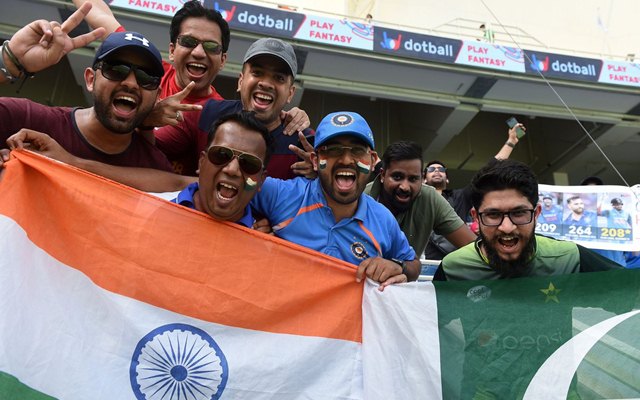 The ghastly and cowardly attack on the CRPF convoy in Kashmir's Pulwama district seems to have further deteriorated the cricketing ties between India and Pakistan. The entire nation was left shocked after at least 44 CRPF personnel lost their lives on in the attack. A suicide bomber had rammed an SUV loaded with explosives into a truck carrying the soldiers.
Since then there have been widespread calls to boycott Pakistan from every sector and cricket is also doing its part. The Cricket Club of India (CCI) and the PCA Stadium in Mohali have removed the portraits and pictures of Pakistani cricketers from their premises while the IMG-Reliance pulled out of its deal to produce television coverage of the Pakistan Super League worldwide. DSport, the television channel showing the PSL in India, has also stopped its coverage.
There are now calls to boycott Pakistan in the upcoming World Cup and the latest to give his take on the matter is former BCCI secretary Sanjay Patel.  The bilateral ties between the two countries have already been suspended but they have played against each other in ICC tournaments and the Asia Cup on a regular basis. However, the public is now demanding a complete boycott of Pakistan.
Cricket is not bigger than the country
"How can you expect India to play Pakistan at the time we have lost so many of our brothers in these cowardly terrorist attack. I am of the firm view that India should not play Pakistan in the coming World Cup," Patel was quoted as saying by The Indian Express. He further said that the country is above cricket and reiterated that India should not play against the Men in Green.
"If we play the World Cup, then it's clear that game is bigger than the country's image. For me, India is first and it's not only me who has such a sentiment. Ask any Indian now, and they will be of the same view. Cricket will only take place if terrorism is stopped. I hope the current COA and BCCI takes note of it. There is always a limit to everything and this time all limits have been crossed," he said.
More protest
Sanjay Patel, meanwhile, is not the first high-profile name to say that India should not play against Pakistan in the World Cup. IPL chairman Rajeev Shukla has said that the bilateral ties should not be resumed until and unless Pakistan-sponsored terrorism is stopped.
On the other hand, veteran spinner Harbhajan Singh also opined that India should not lock horns against Pakistan in the World Cup, stating that the Men in Blue are strong enough to progress despite forfeiting the game.