From Ajit Wadekar to MS Dhoni, Aakash Chopra ranks 'Top 6' captains of Indian cricket
Chopra gave the No.4 spot to the current Indian skipper Virat Kohli, hailing him for invoking a killer instinct in the team.
Updated - Mar 26, 2020 5:07 pm
5.6K Views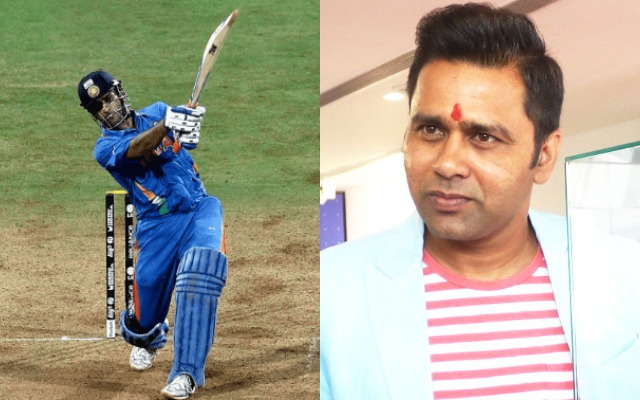 With the entire world under a lockdown thanks to the pandemic that is COVID-19, it has given a chance to each and every one of us to delve on the past chapters of our lives. It has given us a chance to reminisce about the erstwhile moments. Public figures from all around the world are taking to social media to interact with their fans via Question-Answer sessions. 
Former Indian cricketer-turned commentator Aakash Chopra, via his official Youtube channel, has been churning out brilliant content for his viewers. A few days ago, Chopra posted a video where he listed down who according to him are the best yorker specialists of all time.
And, on Wednesday, Chopra was back with another brilliant video where he names the six best Indian captains of all time. The former opener placed former captain Ajit Wadekar at the No.6 spot, hailing him for Test series wins in England and West Indies in 1971 while also asserting that it was under his leadership that the seeds of India becoming a powerhouse were sowed.
"Under Ajit Wadekar, we won for the first time in West Indies and England- both in 1971. He may have captained in only 18 matches, in which we didn't win a lot of Test matches, but then we are talking of the 1970s here. Under Wadekar, India started winning and the seeds of them becoming a superpower were laid under his leadership" Chopra said.
At No.5, came Rahul Dravid, under whom India achieved a lot of highs which include Test series wins in West Indies [2006] and England [2007] for the first time after 35 and 21 years respectively.
"He also didn't captain for a long time, he actually relinquished the leadership [post winning the Test series in England in 2007]. He saw a few highs but he also saw a very bad low which was the 2007 World Cup in West Indies where the team was knocked out in th3 first round. But then, under his leadership, we went on to beat England in England, a place where we haven't managed to win post that. His win percentage is also outstanding" Chopra added.
Chopra gave the No.4 spot to the current Indian skipper Virat Kohli, hailing him for invoking a killer instinct in the team and also for the fact that India is at the numero-uno spot in the rankings for three years running.
"He has a good team, he is steadily becoming a better captain. He may not have won an ICC trophy but under his leadership, but from the past three years the team has been at the numero-uno spot in the Test rankings. He will also play the final of Test championship and may possibly also win it. As far as ICC events are concerned, the team has always made its way to the semis or even the finals.
Aakash Chopra names MS Dhoni as India's best ever captain
The 3rd place in Chopra's list went to Sourav Ganguly, who he hailed for bringing a whirlwind change in Indian cricket post the 2000 match-fixing scandal. Chopra also hailed Ganguly for developing precocious talents like Zaheer Khan, Yuvraj Singh, Virender Sehwag, Harbhajan Singh into world beaters and for also helping the Men in Blue scale the overseas hoodoo with brilliant performances in England, Australia and Pakistan.
The 1983 world cup victory was the most significant moment in Indian cricket, and Kapil Dev's inspired leadership along with his individual performances [175 vs Zimbabwe] was one of the reasons behind that epic heist, and the Haryana Hurricane found himself at the second spot in Akash's list.
The numero-uno spot in Chopra's list went to Mahendra Singh Dhoni, under whom, India went on to win each of the three ICC events- T20 WC 2007, 2011 50-over WC and 2013 Champions Trophy- besides scaling the No. 1 spot in ICC Test ranking back in 2009.
Here's how Chopra ranked the six Indian skippers– 6. Ajit Wadekar, 5. Rahul Dravid, 4. Virat Kohli, 3. Sourav Ganguly, 2. Kapil Dev and 1. MS Dhoni. 
Here's the video: