Gautam Gambhir blasts Delhi CM Kejriwal for his government's failure
On Monday, the tribunal asked the Delhi government to deposit a fine with the Central Pollution Control Board.
Updated - Dec 4, 2018 7:11 pm
5.5K Views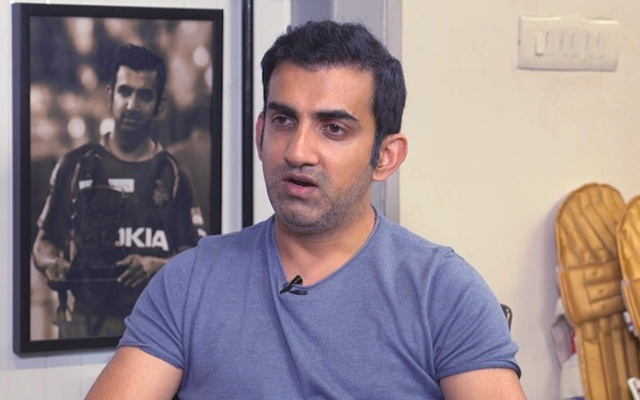 Follow us on Google News
For cricketer Gautam Gambhir, issues surrounding us also matter a lot. The 37-year-old batsman from Delhi recently lashed out at Chief Minister Arvind Kejriwal after the National Green Tribunal slapped a fine of Rs 25 crore on the local government for failing to curb pollution which has turned the city into a gas chamber. The cricketer has been talking strongly on the issue earlier as well and he was upset that the huge fine had to be paid from the taxpayers' pocket.
On Monday, the tribunal asked the Delhi government to deposit the amount with the Central Pollution Control Board saying there was no action "for compliance of orders" and pollution continued unchecked under the nose of the law-enforcing agencies who have only tried to show themselves to be helpless. A bench headed by the tribunal's chairperson Justice Adarsh Kumar Goel reprimanded the Kejriwal government.
An upset Gambhir took to Twitter blasting Kejriwal, saying he wished he had the option of saying that his tax was not meant for the Delhi chief minister's "callousness". He also tagged the Bharatiya Janata Party in his tweet besides the Aam Aadmi Party leader.
छँटा धुआँ, निकला Muffler में लिपटा fraud! So @ArvindKejriwal @BJP4India Who'll pay this fine? Of course me, the taxpayer. I wish I had the option of saying that my tax is not for Delhi CM's callousness.Air pollution:NGT slaps Rs 25 crore fine on Delhi govt https://t.co/bpRxT4hqkH

— Gautam Gambhir (@GautamGambhir) December 3, 2018
The NGT was hearing petitions lodged by Satish Kumar, a resident of Mundka village, and Mahavir Singh, a native of Tikri-Kalan, who claimed that pollution is being caused by burning of plastic, leather, motor engine oil, rubber and other waste products and non-stop functioning of illegal industrial units dealing with such hazardous materials on agricultural areas in Mundka and Neelwal villages. The tribunal said that the complaint remained even after four-and-half years.
In cricket, Gambhir is having a decent Ranji Trophy
On the cricketing front, Gambhir has had a fair outing in Ranji Trophy as he scored a couple of 40s and a 60 in the four innings that he has batted so far. In the Indian Premier League, though, the batsman has been released by his franchise Delhi Capitals after he was roped in as the captain for the 2016 edition.
Follow us on Telegram