Gautam Gambhir responds to Paddy Upton's 'most negative' comment, says he is not hurt
The cricketer-turned-politician feels that Upton didn't try to know the completely before writing the book.
Updated - May 1, 2019 3:47 pm
15.8K Views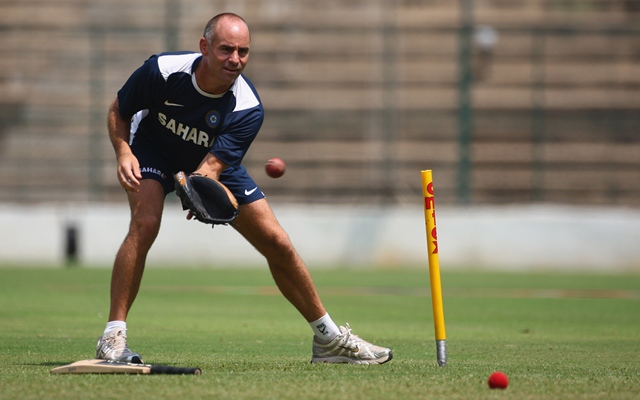 Celebrity autobiographies are amazing insights into the people's mind who write it. They share everything that the players can't speak about in public and give personal opinions on people, who they need to be cordial with in real life. One such autobiography, the 'The Barefoot Coach' by Rajasthan Royals' coach Paddy Upton caused furore over his comments on former India and KKR captain Gautam Gambhir.
In his book, Upton detailing reveals how insecure and vulnerable was Gautam Gambhir when it comes to his cricket during his stint in the Indian Premier League and how the former Kolkata Knight Riders captain was the most negative person he had met and worked with. Upton had worked with the Indian team as the mental conditioning coach during Gambhir's tenure on the national side.
I don't see anything sinister with what Paddy wrote, says Gambhir
Gautam Gambhir was recently asked about the comments made by Upton in his book about him and mentioned that he has no ill feeling about Upton, though he would have liked if the coach had highlight other characteristics of him in the book as well.
"I don't see anything sinister with what Paddy wrote. He is a top guy and I see this as his personal opinion. He just missed two important things: firstly, he didn't state all the other facts and secondly, he failed to explain the perspective. Anyone would like to have a guy who is not satisfied with his current achievements. So, in short, I wasn't satisfied with a 100 and wanted to have more," Gambhir was quoted as saying by India Today.
In his book, Upton wrote: "I did some of my best and least effective mental conditioning work with Gambhir, the International Test Cricketer of the Year in 2009. He would be in mental agony about losing his wicket and about needing to fix things. He was so riddled with insecurities, doubts, and vulnerabilities. He was one of the most negative people I have ever worked with."
The 2007 World T20 and 2011 World Cup winner said in reply that even Sir Don Bradman would have liked to end with a career average of over 100 in Tests and Tendulkar would have wishes one more World Cup win; one always strives for higher achievements. "I am certain my dear friend Paddy won't have termed these desires as "negative" or "weak". To aspire to excel is the very basis of playing the sport for me and thank Heavens it never changed for me," Gambhir further said.
[interaction id="5cc2fd2c2ea93c452c0b5928″]