Gautam Gambhir takes on AAP's Arvind Kejriwal and Atishi Marlena over accusation of distributing derogatory pamphlets
Gambhir and Atishi are the two prime candidates from the East Delhi constituency in the Lok Sabha Elections.
Updated - May 10, 2019 9:31 am
8.4K Views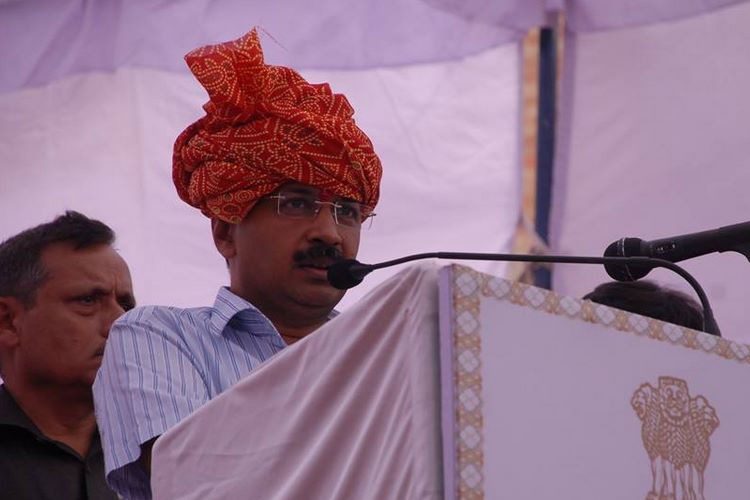 Follow us on Google News
Gautam Gambhir is known for being outspoken and presenting his honest opinion on matters relating to nationalism. Recently, he joined the Bhartiya Janta Party (BJP) and has been announced as their candidate from the East Delhi Parliamentary constituency in the ongoing Lok Sabha Elections. The region goes into poling on May 12 and the political ground is all heated up days ahead of the voting.
Gambhir has always been a vocal critic of Delhi CM, Arvind Kejriwal of the Aam Aadmi Party (AAP) and recently had taken him to task over a fire in Karol Bagh area of Delhi. However, in a much bigger and serious accusation, AAP's candidate Atishi Marlena, who is fighting the election against Gambhir in a press conference on May 9, 2019, said that the cricketer-turned-politician in his rally distributed pamphlets containing derogatory language used against her.
Gambhir replies in kind to Kejriwal and Atishi
The Aam Aadmi Party held a press conference on Thursday in which Deputy CM of Delhi and AAP leader Manish Sisodia and Atishi Marlena accused Gambhir of distributing derogatory and casteist pamphlets against her. She claimed that the notes were shared by him ahead of the voting that will take place in Delhi.
"They have shown how low they can stoop. Pamphlet states that 'she is very good example of a mixed breed'," Atishi was quoted as saying by the media. Even Sisodia and Kejriwal slammed the former India cricketer, as Sisodia said that everyone reading this pamphlet will feel ashamed due to the language used in it.
On the matter, Kejriwal tweeted, "How can women expect safety if people with such mentality are voted? Atishi, stay strong. I can imagine how difficult it must be for you. It is precisely this kind of forces we have to fight against."
Never imagined Gautam Gambhir to stoop so low. How can women expect safety if people wid such mentality are voted in?

Atishi, stay strong. I can imagine how difficult it must be for u. It is precisely this kind of forces we have to fight against. https://t.co/vcYObWNK6y

— Arvind Kejriwal (@ArvindKejriwal) May 9, 2019
However, Gautam Gambhir has refuted all the accusations and hit back at Delhi CM and AAP's Atishi of falsifying their claims about doing so. In a series of tweets, Gambhir wrote, "I abhor your act of outraging a woman's modesty @ArvindKejriwal and that too your own colleague. And all this for winning elections? U r filth Mr CM and someone needs ur very own झाड़ू to clean ur dirty mind."
I abhor your act of outraging a woman's modesty @ArvindKejriwal and that too your own colleague. And all this for winning elections? U r filth Mr CM and someone needs ur very own झाड़ू to clean ur dirty mind.

— Chowkidar Gautam Gambhir (@GautamGambhir) May 9, 2019
He then proceeded to challenge both the AAP party leaders and tweeted, "My Challenge no.2 @ArvindKejriwal @AtishiAAP I declare that if its proven that I did it, I will withdraw my candidature right now. If not, will u quit politics?"
My Challenge no.2 @ArvindKejriwal @AtishiAAP
I declare that if its proven that I did it, I will withdraw my candidature right now. If not, will u quit politics?

— Chowkidar Gautam Gambhir (@GautamGambhir) May 9, 2019
Follow us on Telegram