Gautam Gambhir thinks all of us are to blame for the Christchurch attack
Moreover, he called 'secularism' as the best thing in a democratic country.  
Updated - Mar 16, 2019 12:38 pm
22.2K Views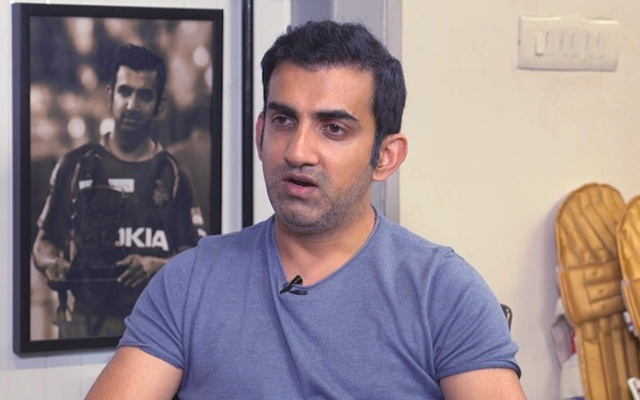 Yesterday, 49 people were killed in New Zealand during attacks in a couple of mosques in the city of Christchurch. The incident has sent shockwaves around the world and people are expressing grief over the matter. The Bangladesh team, who was in the country for a full-fledged international tour, escaped narrowly as it was there at the same place in order to offer prayers.
Khaled Mashud, the team manager, mentioned that the players luckily eschewed death by a mere three to four minutes. The third and final Test at the Hagley Oval in Christchurch also got cancelled and the Tigers have returned home from New Zealand. The likes of Tamim Iqbal and Mushfiqur Rahim, who were present there, tweeted about the well being of the players.
An Indian, also a video analyst of the Bangladesh team, narrated the horrors of the shambolic occurring. The country's Prime Minister went on to term the same as 'the darkest phase in the country's history'. The players had to be escorted to the stadium's dressing room following which they went back safely to the hotel room. Brendan Tarrant has been identified as the attacker.
Gambhir speaks on the Christchurch incident
In the meantime, Gautam Gambhir, the former Indian cricketer, reckons all of us are to blame for the attack and the media, which somewhat misleads in order for a political cause. He also put forth the manner in which Muslims are being perceived and talked about in order to gain attention. Moreover, he called 'secularism' as the best thing in a democratic country.
Gambhir took to Twitter and wrote, "A big part of d blame for Christchurch killings should rest with us & d "Propaganda" Media. We had conveniently branded Muslims as oppressive to gain applause from d majority of d Indian gallery on social media & get TV ratings. For me secularism is the best thing about democracy,"
Here is Gambhir's tweet
A big part of d blame for Christchurch killings should rest with us & d "Propaganda" Media. We had conveniently branded Muslims as oppressive to gain applause from d majority of d Indian gallery on social media & get TV ratings. For me secularism is the best thing about democracy

— Gautam Gambhir (@GautamGambhir) March 16, 2019