ICC World Cup 2019: Gautam Gambhir think even addition of MS Dhoni won't help India's batting
The Indian team tried quite a few options in the five-match ODI series against Australia that they eventually lost 2-3.
Updated - Mar 14, 2019 3:00 pm
14.7K Views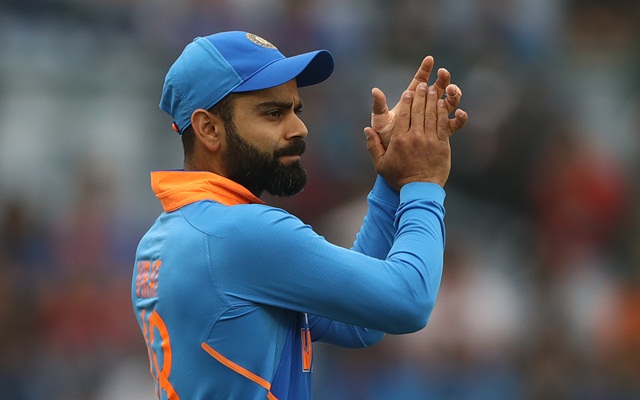 Team India ended the Australia ODI series with a loss at Delhi and with that also lost the five-match series 2-3. This was their first ODI series loss at home since South Africa beat them 3-2 in 2015. This was also the last international assignment for the Indian team before the ICC World Cup 2019. Former Indian cricketer Gautam Gambhir is of the view that the team still has a few things to get in order and that getting MS Dhoni back in the line-up is not all that they need.
During this series, the Indian team management was looking for a balanced team combination heading into the mega-event. However, they are left with more questions after the no.4 spot became a bother again after Ambati Rayudu's failure in the series. Also in question was the batting depth that the Men in Blue possess, which again led to many experts questioning the team combination.
Kohli says team combination has been locked
After the toss in the fifth ODI, Indian captain Virat Kohli said, "The combination we're going to play today, more or less, is similar to what we are probably going to play in the World Cup and find that balance in the team."
For the final ODI India tried out five bowlers with left-arm spinner Ravindra Jadeja coming in for Yuzvendra Chahal along with three fast bowlers. Rishabh Pant was tried out at no.4, Bhuvneshwar Kumar was expected to add depth to batting and he did well to score 46 with the bat in a stiff chase.
"We are sorted combination wise. We know our playing XI going into the World Cup. There will be just one change based on condition. When Hardik Pandya will come back, he gives depth in batting and opens up options in bowling. We know where we are going. We are clear about our playing XI," Kohli said in the post-match conference.
Gautam Gambhir differs with Kohli on team combination
Former India captain Gautam Gambhir however, feels that the combination that Virat is referring to might not be the best that they can field for the World Cup. He felt that the batting was too weak of this combination with Kedar Jadhav coming in at no.6 and according to him, even the addition of MS Dhoni won't bolster the line-up a great deal.
Gambhir observed that the squad is more or less finalized since this was the last international series for the team before the World Cup. However, he felt that the playing XI that was used in the Delhi ODI wasn't the best possible XI.
"I can guarantee this that this isn't India's best playing XI. Virat Kohli had said that this is India's most likely playing XI for World Cup. But this playing XI does not give you enough confidence. Even if you add MS Dhoni to this team, you won't find that batting depth in this playing XI," he was quoted as saying by timesnownews.com.
[interaction id="5c7f7535f115e0af40e0fc0b"]