Good news for India women cricketers as Womens-IPL becomes a possibility
The Indian women may well have an IPL of their own in the coming months.
Updated - Feb 26, 2018 12:55 pm
503 Views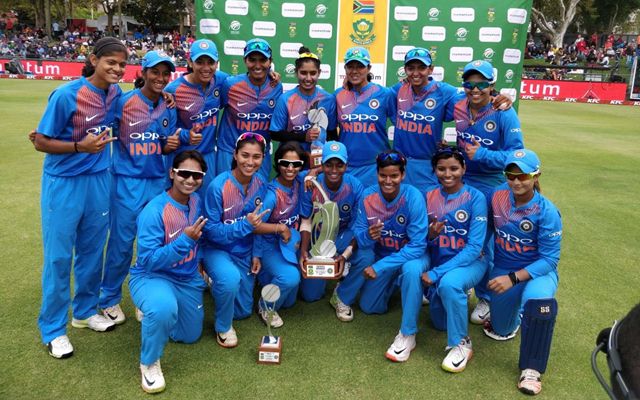 The Indian Premier League has helped the cricketing scene in India immensely as a number of star players have come out and have performed for the country exceptionally well. The success of IPL meant that other boards around the world did not miss the bus and launched their own T20 leagues.
Cricket Australia's Big Bash League (BBL) is one of the other very successful T20 league apart from IPL. Cricket Australia went one step ahead then the BCCI when they launched the Women's BBL to help and benefit the women cricketers in the country and interestingly, the WBBL became a huge success in Australia. India's Harmanpreet Kaur and Veda Krishnamurthy made their presence felt in the WBBL through their performance.
The Board of Cricket Control in India (BCCI) is working out on a plan to come up something for the Women's cricket in India along the lines of the IPL. The board is thinking of conducting a few exhibition games during this year's knockout matches of IPL. This can act as an experiment before the BCCI launches the full-fledged IPL for women.
The women cricketers deserve to play IPL: CoA chairman Vinod Rai
Vinod Rai, chairman Committee of Administrators (CoA) says that the board is committed to launching the IPL and according to Rai, the exhibitions matches can be a good step. Rai while speaking to news daily Times of Indian (TOI) said, "If we find that we can host a few exhibition matches then BCCI would like to do it this year. The women cricketers deserve to play IPL."
CoA member and former Indian women cricketer Diana Edulji felt that conducting the whole tournament this time around is a tough ask as the time left is not adequate but said that she is all for the IPL for Women. "The IPL GC may discuss it for sure. If it's feasible we will do it. I am all for women's IPL. But it's too late this year to come up with a full-fledged event because of time constraint. We need a different window and, therefore, we can't rush into it. It needs a lot of planning," said the former player.
If the things work out, we can see a mini IPL for the women where apart from India, few Australian and English players can take part. The women's IPL is long-awaited and one would feel it is going to help the Indian women cricket immensely.