Hardik Pandya pays half the fine imposed on him after 'Koffee with Karan' controversy
The 20 lakh fine was also imposed on Rahul, but it's yet not known whether he has paid it or not.
Updated - May 4, 2019 2:15 pm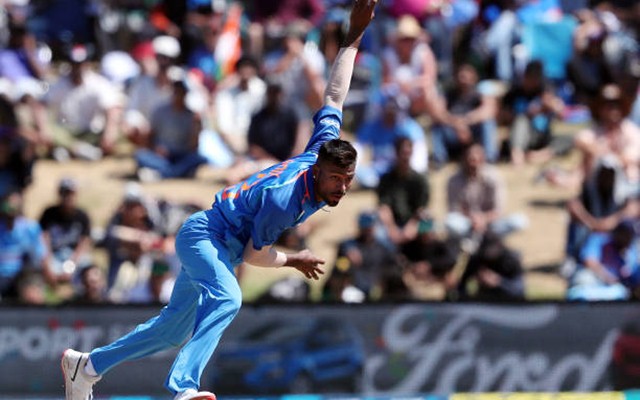 The year 2018 didn't start on a happy note for Indian cricketer Hardik Pandya, who got himself tangled in a controversy following the TV show 'Koffee with Karan'. The 25-year-old's comments didn't go down well with the Board of Control for Cricket in India (BCCI) and he was provisionally suspended.
But he made his comeback in February itself during India's five-match ODI series against New Zealand. The Supreme Court thereafter appointed Justice DK Jain, a former apex court judge, as the first ombudsman for the BCCI. Hardik was then fined INR 20 lakhs for his inappropriate remarks.
In an order officially announced on April 19, the ombudsman had told Hardik to deposit a sum of INR 10 lakhs "in the fund created by the Cricket Association for the Blind (CAB) for the promotion of the game of cricket for the blind."
Moreover, Hardik was also asked to pay a "sum of Rs 1 lakh to each of the most deserving widows of 10 constables in para-military forces who have lost their lives on duty through the medium of Bharat Ke Veer App." As per reports in Mumbai Mirror, Hardik has already deposited 10 lakhs in the CAB funds.
Pandya seeks BCCI's help for clarity
However, it has been learned that he isn't quite sure about how to deposit the rest of the money. He is confused about identifying the 'most deserving widows' that are due to be given the amount. In a bid to get more clarity on the issue, Pandya has sought help from the BCCI authorities.
As far as the controversial episode is concerned, KL Rahul was also involved with Pandya and even he was suspended. Along with Hardik, he was also sent back home midway from Australia tour. The 20 lakh fine was also imposed on Rahul, but it's yet not known whether he has paid it or not.
[interaction id="5cc2fd2c2ea93c452c0b5928″]