Top 8 Highest Individual Run Scorers in ODI Cricket History
Virender Sehwag holds the record for the highest individual score as a captain in ODIs.
Updated - Jun 5, 2021 4:38 pm
186 Views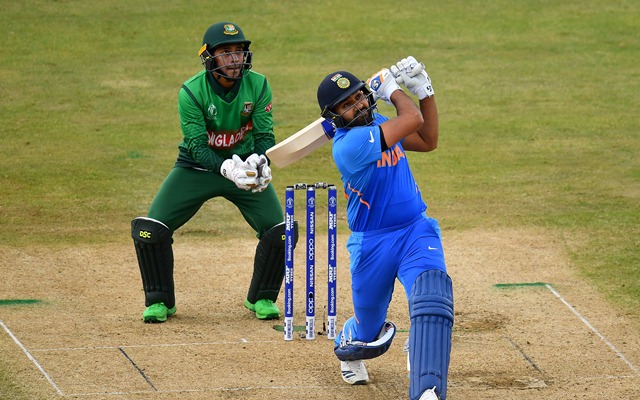 There are very few instances when just one individual has won the match in a team game like cricket. This generally happens when either a batsman has played a tremendous knock or a bowler has bowled a magnificent spell. In the ODI format, if a batsman scores 150 or more runs, the chances of a win for his team improve by a great extent. In this article, we will be listing out the highest individual run-scorers in an ODI inning.
8. Sachin Tendulkar – 200*
Cricketing legend Sachin Tendulkar was the first batsman to smash a double century in ODIs. He achieved the milestone against South Africa in 2010 with his knock of 200 runs in 147 balls. He smacked 25 fours and 3 sixes during his wonderful innings.
7. Rohit Sharma – 208*
Indian opener Rohit Sharma has achieved the landmark of scoring a record three double centuries in ODIs. His third double ton knock of 208* runs off 153 balls came against Sri Lanka in 2017 when he was leading the Indian team. He hit 13 fours and 12 maximums en-route to the brilliant innings.
6. Rohit Sharma -209
Rohit Sharma became the third player to smash a double hundred in ODIs with his 209-run knock. He played this innings against Australia in 2013 and hit 16 sixes and 12 fours.
5. Fakhar Zaman – 210*
Fakhar Zaman is the only player from Pakistan to hit a double ton in ODIs. He smashed 210* runs off 156 balls against Zimbabwe in 2018 including 24 fours and 5 sixes. He came close to his second double ton against South Africa in 2021 but got dismissed for 193 runs.
4. Chris Gayle – 215
Chris Gayle became the first player to smack a double century in World Cup when he slammed 215 runs off 147 balls against Zimbabwe in 2015. The 'universe boss' hit 10 fours and 16 sixes in his knock helping the team win by a comfortable margin.
3. Virender Sehwag – 219
Former Indian opener holds the record for the highest individual score as a captain in ODIs. He smashed 219 runs off 149 balls against West Indies in 2011. The explosive batsman hit 25 fours and 7 sixes during the course of his innings. At that time, he was only the second player after Sachin Tendulkar to score a double hundred in the 50-over format.
2. Martin Guptill – 237*
Martin Guptill played a magnificent knock of 237* runs off 163 balls against West Indies in 2015. This is the highest individual score by a batsman in a World Cup. Guptill became the first Kiwi player to score a double century with this knock, and he hit 24 fours and 11 sixes in total.
1.Rohit Sharma – 264
The prolific Indian opener Rohit Sharma holds the record for the highest individual score in the history of ODI cricket. He played a mind-boggling knock of 264 runs off 173 balls against Sri Lanka in 2014. Rohit smashed a record 33 fours during his innings and also hit 9 sixes.
Highest individual scores in ODIs list
| | | | | | | |
| --- | --- | --- | --- | --- | --- | --- |
| Player | Runs | Balls | 4s | 6s | SR | Year |
| Rohit Sharma | 264 | 173 | 33 | 9 | 152.6 | 2014 |
| Martin Guptill | 237* | 163 | 24 | 11 | 145.39 | 2015 |
| Virender Sehwag | 219 | 149 | 25 | 7 | 146.97 | 2011 |
| Chris Gayle | 215 | 147 | 10 | 16 | 146.25 | 2015 |
| Fakhar Zaman | 210* | 156 | 24 | 5 | 134.61 | 2018 |
| Rohit Sharma | 209 | 158 | 12 | 16 | 132.27 | 2013 |
| Rohit Sharma | 208* | 153 | 13 | 12 | 135.94 | 2017 |
| Sachin Tendulkar | 200* | 147 | 25 | 3 | 136.05 | 2010 |