'How can we take that away?' – Rohit Sharma bats for trees in Aarey Colony
Rohit Sharma has come down hard on social media over this act of MMRCL.
Updated - Oct 8, 2019 5:25 pm
1.1K Views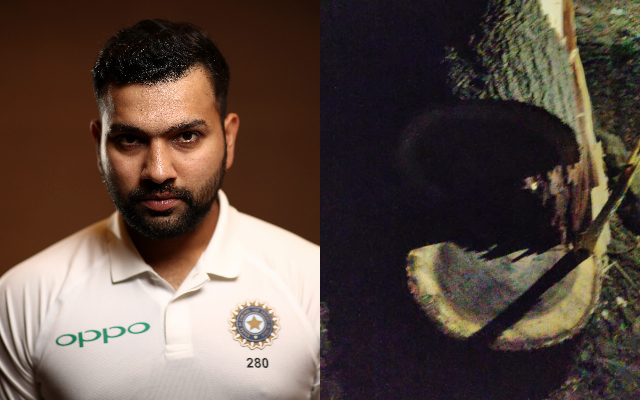 Follow us on Telegram
Rohit Sharma, the Indian opener is in his prime form which is also good news for Team India. The way Indian cricketer takes a dig against the bowlers bowling against him, in the same manner, he has always seen taking dig over the critical matters that are taking place inside the country.
Mumbai-born cricketer has been taking the field for his team when they are in crisis or need someone to stand and deliver. Now, he has come down and has raised his voice against the cutting and clearing of trees done by Mumbai Metro Rail Corporation Limited in Aarey Colony.
The fact of the story is, Maharashtra Government won a case lodged against them for cutting trees in order to carry out the construction of buildings, metro stations, and Car Depot. After they won the case at High court, the metro corporation cut down 2,185 trees but later looking forward to the rage among the citizen of Mumbai who came on the roads in order to stop it. The Supreme Court was forced to look into the matter and then it penned down a stay order to the decision given by the lower court and stopped the process of cutting trees.
MMRCL is forced to stop cutting trees as Supreme Court puts down a stay over it
As the stay order came out the spokesperson of MMRCL accepted the decision given by the Supreme Court and stopped any further proceedings, "We respect the order of the Hon'ble Supreme Court passed today. No future tree-felling activity at the car shed site in Aarey Milk Colony will be undertaken."
And has asked the concerned authority to clear the trees that are cut down and no more cutting down will take place, "Following the decision of the Hon'ble High Court on 4/10/19 upholding the permission of the Tree Authority the felling of 2,185 trees was undertaken on October 4 and October 5, 2019 and as on date 2,141 trees have been felled. These will be cleared from the site and subsequent construction activities will be carried out," he added.
This matter was not overlooked by the top order batsman of India and he feels that this should be stopped as soon as possible and took his Twitter to handle to put up a message in which didn't look impressed by the act of MMRCL and wrote, "Even if there is more to the story, nothing is worth cutting down something so vital. Part of Mumbai being slightly greener & slight difference in the temperature is mainly because of #AareyColony. How can we take that away, not to mention thousands of animals will displace,"
Here is the tweet from Indian cricketer:
Even if there is more to the story, nothing is worth cutting down something so vital. Part of Mumbai being slightly greener & slight difference in the temperature is mainly because of #AareyColony. How can we take that away, not to mention thousands of animals will displace.

— Rohit Sharma (@ImRo45) October 8, 2019
Follow us on Google News