I am a big fan of Cheteshwar Pujara, says Vidarbha skipper Faiz Fazal ahead of Ranji Trophy final
The Vidarbha skipper is looking forward to the big final against Saurashtra and delighted to have Umesh Yadav in the team.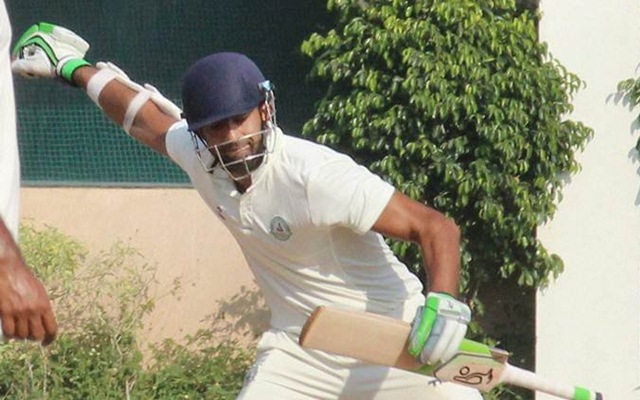 The Ranji Trophy final is all set to get underway tomorrow at Nagpur. The Faiz Fazal led Vidarbha side will be playing its second consecutive Ranji final after having won it last year and the way things have worked out this season, have a good chance of defending the title. Their opponents Saurashtra are led by pacer Jaydev Unadkat and will make sure it is a real battle for the silverware.
In the last couple of occasions when Saurashtra reached the finals, it was Mumbai who got the better of them and the team from Gujarat had to settle as the second best. This time around, they also have Cheteshwar Pujara in the team. The India No.3 slammed an outstanding hundred in the semifinals to steer Saurashtra to a successful run chase.
The Vidarbha skipper is aware of the threat he poses. He was all praise for the Indian batsman who scored 521 runs in the recent Test tour of Australia. Faiz also didn't shy away from admitting that he is himself a huge admirer of Pujara.
"Pujara is an established cricketer, a legend for the country, and he scored so many runs in the recent tour of Australia. All our players will learn a lot from him. I am a big fan of Pujara. I always like Test cricketers who are consistent yet so down to earth," he was quoted as saying by Sportstar.
Umesh Yadav brings up lots of positivity to the side 
Umesh Yadav was also a part of the Test squad that won the historic series in Australia. Following that, he returned home and joined his state side in their first-class sojourn. He has displayed phenomenal form in the Ranji Trophy and his finest performance was against Kerala as he ripped apart their batting lineup with a 12-wicket haul in semis.
The Vidarbha skipper is delighted to have Umesh at his disposal for the big occasion as he expects the 31-year-old's experience to rub upon the youngsters in the team.
"I am really happy he got three fifers in two games. Its a great achievement, he will make a difference. He has great energy and is a great athlete. He is bringing in lots of positivity. Most of our bowlers are young and it is a blessing to have Umesh by their side. He is the big brother to the bowling unit," said Fazal.