'I could have lost my job' – Andrew Symonds reflects back on 'Hog-pile' comment on Marnus Labuschagne
Symonds also opened on apologizing to Labuschagne's mother.
Updated - Nov 15, 2021 4:03 pm
1.3K Views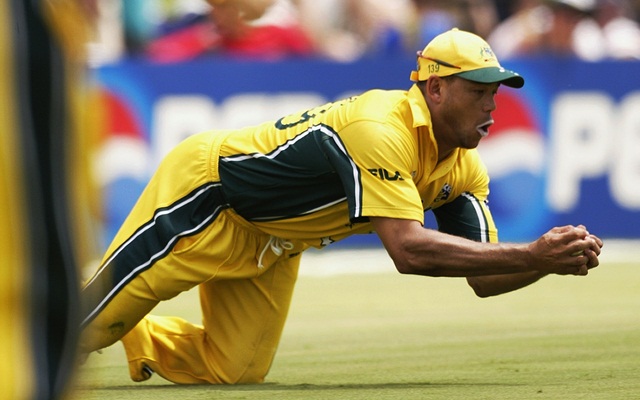 Follow us on Google News
A controversy related to Andrew Symonds and Marnus Labuschagne in January 2021 disturbed the Australian cricketing fraternity. Symonds came up with some statements on the Test batter which came in extremely bad taste and apologized for the same later. The platform wherein the conversation between Shane Warne and Andrew Symonds took place also apologized for the slip-up which caught these comments.
In the same light of events, the former Australian cricketer Andrew Symonds had opened up that his act almost cost his job and how he apologized to Labuschagne and his family later.
"When you're 100 Tests in, and I'm commentating, it's going to be exactly the same. I'm going to be sitting there with Roy [Symonds] and Warnie saying the same thing. Hog-piling," Paine had said to Labuschagne on the field during the third India-Australia Test.
Symonds added that he was distraught with fear and guilt when the incident came to the fore. He moved to the Test cricketer in every possible way to convey his apologies. Symonds also talked about apologizing to Labuschagne's parents and that he felt relieved when his mother hugged him.
"I had beers with the Queensland boys and I apologized and saw his parents afterward too and apologized to them. His mother gave me a hug and everything and I felt so much better. What we did was crude and it was wrong and it's good to alleviate that angst I suppose when you haven't physically seen someone and shook their hand and apologised. They were very accepting," Symonds told News Corp.
I didn't know what I was going to get: Andrew Symonds
Symonds stated that he feared that his career as a cricket expert could have gotten over but the people on the other end were fantastic and things got dissolved somehow.
"I didn't know what I was going to get. They would have been quite within their rights to tear into me, but no, they were fantastic about it," Symonds added.
"It's one of those things where I could have lost my job. At the time it was a bit frightening to be honest with you because I thought, 'I've gone and blown this now,'" he said. "We got a good talking to from our bosses," Symonds concluded.
Follow us on Telegram