'I have never played at international level' – Amol Muzumdar takes a dig at Sanjay Manjrekar during a Syed Mushtaq Ali Trophy game
Manjrekar is facing the heat for taking a jibe at Bhogle during the India-Bangladesh Test match.
Updated - Nov 26, 2019 11:11 am
35.6K Views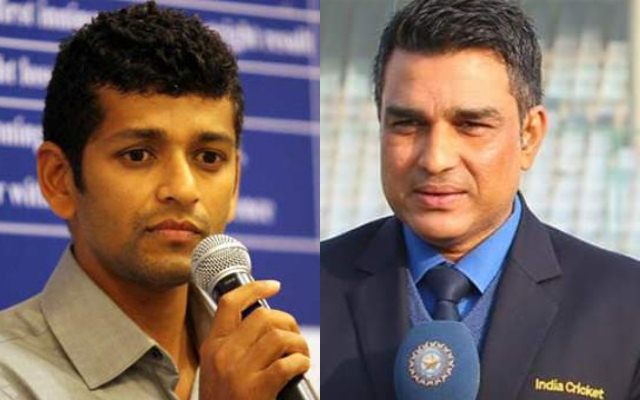 In the wake of the stunning spat between Sanjay Manjrekar and Harsha Bhogle on air, domestic cricket legend Amol Muzumdar has also taken a dig at the former India cricketer. Manjrekar has been facing the heat once again after his jibe at Bhogle while both were commentating during the historic day-night Test between India and Bangladesh at the Eden Gardens.
Both the commentators were speaking about the pink ball and its visibility when the discussion took an unexpected turn. Bhogle started the conversation by saying that the Indian players should be asked for their views on the ball in order to get a better idea about the same. However, Manjrekar was quick to suggest that he was more of an authority in the game having played international cricket himself.
"When there is a post-mortem done of this, the visibility of the ball will be one of the things to look at," Bhogle said. In reply, Manjrekar opined that visibility is not an issue, saying, "Don't think so. Don't think visibility is an issue." However, Bhogle was not at all ready to buzz from his stance as he reiterated, "We just need to ask the players what they think."
This is when Manjrekar seemingly lost his patience and told Bhogle, "You need to ask perhaps, for us, those who have played the game, we have a fair idea of what's happening out there."
Amol Muzumdar's indirect dig at Manjrekar
Ever since the incident has taken place, Manjrekar has been facing the heat on social media. Not only the fans but some experts have also criticised him for the choice of his words. And Amol Muzumdar has joined that bandwagon too. The legendary Mumbai cricketer was commentating during the Syed Mushtaq Ali Trophy game between Delhi and Haryana when he fired shots at Manjrekar.
Muzumdar was asked by his colleague on air, "Pant is used to facing the express pace of India bowlers in the nets & international bowlers. How should he adjust to the lack of pace here?" In reply, Amol Muzumdar cheekily said, "How will I know? I have never played at that level."
[interaction id="5dd3d248d42ed323a03f9a9b"]