I hope Travis Head gets the nod for the first Test: Shane Warne
On the other hand, Adam Gilchrist is profoundly in favour of Matt Renshaw's inclusion.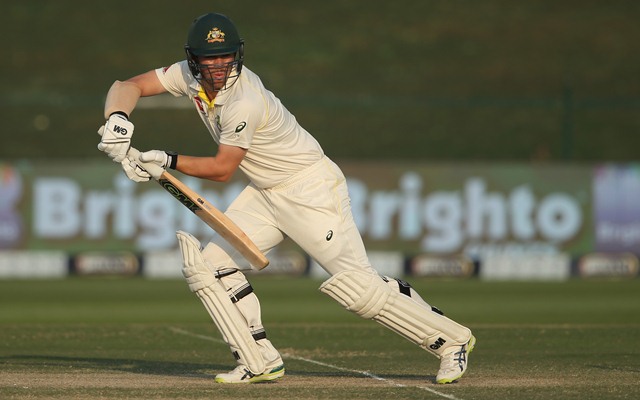 There has been a lot of debate about the Australian playing XI for the first Test in Adelaide. While the squad has been announced, there is a lot of ambiguity with regards to the batting combination. The bowling line-up, on the other hand, looks quite sorted with three pacers, Mitchell Marsh and Nathan Lyon certain starters.
Skipper Tim Paine and coach Justin Langer will have a tough time finalising the batting spots. Shane Warne and Adam Gilchrist were analyzing the Aussie team ahead of the first Test against India. While Warne was keen on picking Travis Head over Peter Handscomb, Adam Gilchrist rued the fact that Matt Renshaw was missing out.
Travis Head gets the nod for the first Test
One of the spots that still needs to be filled is that of Head and Handscomb. Recently, former coach Darren Lehmann opined that Australia should chose between the two based upon who amongst Ravichandran Ashwin and Ravindra Jadeja starts for India. Warne expects Travis to play based on his recent fifty in the series against Pakistan.
"It'll come down to Handscomb or Travis Head, and I hope they go with Travis Head. He's a good young player. To me, Head got a 60-odd in the UAE and done okay so I hope he gets the nod for that first Test match. Handscomb has improved his technique a little bit and hopefully gets some runs. I'd like to see him get a hundred and really show his form to get back in that side," the 49-year-old said while talking on Fox Cricket.
Renshaw is a terrific talent and will be back in the future
Former Australian great Adam Gilchrist is profoundly in favour of Matt Renshaw's inclusion. The 22-year-old failed to put up runs in the domestic circuit this year. However, Gilly highlighted that he did pretty well in County Cricket and the Sheffield Shield last year. The former wicketkeeper hoped that Renshaw will soon be back into the mix.
"The only person I will say who's been a little bit unlucky in all this is Matt Renshaw. He was the leading run-scorer in Shield cricket at the end of last year. Also he went to Somerset and scored a mountain of runs. Clearly the selectors were looking at Shield cricket as a form guide for who they were going to pick and he hasn't nailed the big scores. I think he's a terrific talent and in the future, he'll be back," he signed off.