'I no longer feel safe; really do not understand what happened' – Stuart Macgill's girlfriend on kidnapping incident
O'Meagher, who owns the restaurant where MacGill worked, denied going into the details of the incident
Updated - May 6, 2021 6:23 pm
838 Views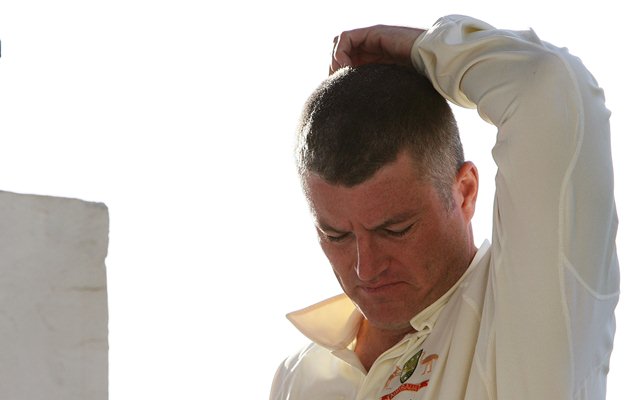 The former Australian cricketer Stuart Macgill was involved in a horrifying incident on April 14 was he was abducted by four men from a street near his home. The kidnappers took the cricketer to a Bringelly property for an hour and mercilessly thrashed him and physically assaulted him. 
Stuart waited for a few days before he finally decided to lodge a complaint. The police immediately started their investigation into the matter and managed to get hold of all the four kidnappers. It was reported that Stuart's girlfriend Maria O'Meaghe's brother was also involved in the crime and is behind the bars.
The cricketer's girlfriend finally broke her silence on the matter as she cleared her stance saying that she has no idea why her brother kidnapped Macgill. O'Meagher went on to reveal that she and her brother aren't close and have lived separate lives. 
"We are all still frightened … I no longer feel safe (and) I really do not understand what happened. My brother and I led very different lives and although we were brother and sister we weren't that close," O'Meagher said as quoted by The Daily Telegraph.
Further, O'Meagher, who owns the restaurant where MacGill worked, denied going into the details of the incident but asserted that though everything is okay, the incident has left a bad impact on their family. Maria reckoned that she is caught in the middle of a horrible situation but is trying her best to support the family.
Detective active Superintendent Anthony Holden opines on the kidnapping incident
"Everyone's fine and everyone's well, but I'm not interested in talking about what happened. Stuart is safe and we are both OK. Unfortunately, I am caught in the middle of a horrible situation but all I can do is support Stuart and my family. My elderly parents and children are really suffering and I am fearful for them. They are really in the dark about what happened," she added.
Detective active Superintendent Anthony Holden also gave his opinion on the entire episode stating that Stuart Macgill was a victim and was worried about the safety of his friends and family. Thus, he delayed approaching the police immediately after the kidnapping incident.
"To be standing on a street in Cremorne, to be dragged into a car, driven to a remote location, physically assaulted, threatened with a firearm, held for a period of time, and then dumped, I think you'd be pretty worried about your own personal safety and the safety of your family and your friends," Holden said.
How did the IPL get cancelled, find out below