'I think Pakistan were robbed' – Former cricketers slam umpires for no-ball controversy
Rizwan's unfortunate dismissal called for widespread criticism from both fans on social media as well as the pundits.
Updated - Nov 21, 2019 1:01 pm
9.1K Views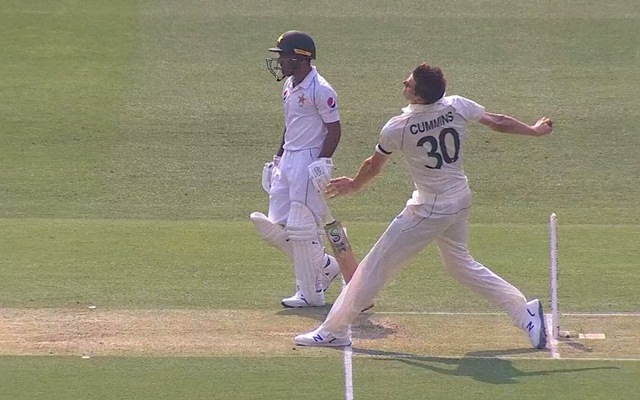 The first day of the two-match Test series between Pakistan and Australia did not end without its fair share of controversy. Batting first at the Gabba, Pakistan got off to a great start with skipper Azhar Ali (39) and Shan Masood (27) stitching a 75-run stand for the first wicket.
But, just as it looked that the visitors' opening pair will put-up a commanding first-wicket partnership, Pat Cummins struck back, claiming the wicket of Shan Masood, when the left-hander awkwardly nicked one straight to Steven Smith. One wicket brought two, and all-of-a-sudden Pakistan went from being 0-75 to 5-94.
But, Mohammad Rizwan came out with attacking intent and stroked seven boundaries before his innings was cut short by a horrendous umpiring misjudgment when the on-field official wasn't able to call what was an obvious front-foot no-ball from Pat Cummins.
Rizwan's unfortunate dismissal called for widespread criticism from both fans on social media as well as the pundits including the host broadcaster Fox Cricket commentators like Shane Warne, Adam Gilchrist, and Brett Lee.
Here's what the trio of commentators said on Rizwan's dismissal
Shane Warne
"If I was Pakistan I would be disappointed with that decision because I thought there was clearly no part Pat Cummins' foot behind the backline. So I thought it was a no-ball. I don't think there was any doubt whatsoever. Talked about inconclusive and all that sort of garbage, it's pretty simple for me. There was nothing behind the line. I'm feeling for Pakistan there, I think they were robbed." Warne was quoted as saying by Fox Cricket.
Brett Lee
"That is a no-ball. I can't see anything behind the line, as much as I want to from an Australian point of view. I can clearly see there's nothing behind the line. It looks like there's half an inch."
Adam Gilchrist
"Some part of your foot must land behind the line. You can clearly see there, as the rubber has landed, it's all in the white zone. The white zone is owed to the batsman. The batsman owns that. Anything behind is the bowler. To me, that is an illegal delivery."
Starc goes bang-bang with the new ball
Meanwhile, post-Rizwan's dismissal, Asad Shafiq carried on with his merry way, stroking the first half-century of the match. Shafiq had Yasir Shah for the company and the duo stitched together an 84-run-stand before Mitchell Starc returned with the new cherry to nip out Yasir Shah and Shaheen Afridi in back-to-back deliveries.