ICC apologizes for hacking of Twitter account
The mishap sparked earlier today.
Updated - Apr 25, 2018 6:34 pm
528 Views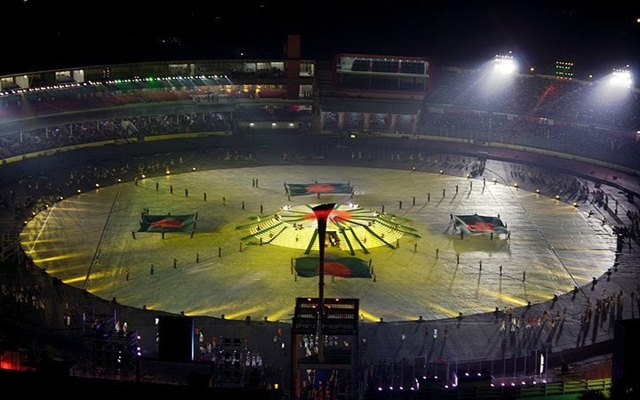 Hacking of social media accounts has been a common phenomenon, which has landed several users into an unwanted position. Explicit or other undesired posts are floated from the platforms and the accounts are severely misused. From commoners to eminent personalities, which also includes cricketers, a number of people have faced the wrath of their account misuse.
Recently, the official Twitter account of the International Cricket Council (ICC) tweeted a video, which wasn't related to cricket. The perception among people is that the ICC is generally run by the Board of Control for Cricket in India (BCCI). They shared a tweet by another profile by the name of 'Pratik Sinha', which showed a video between Narendra Modi, the current Prime Minister of India, and Asaram Bapu, who is currently behind the bars.
The tweet sparked a massive surprise among people. Subsequently, they were a recipient of a significant amount of trolls from the public. Generally, the page keeps us updated on the latest developments in the world of cricket. Recently, the schedule for the 2019 Cricket World Cup in England and Wales has been announced.
Here's their deleted tweet
Follow us on Google News
The apology by the ICC
More importantly, the venue for the marquee clash between India and Pakistan in the mega event has also been announced. Meanwhile, ICC was prompt to notice the mishap. Subsequently, they dropped a Tweet where they apologized to the fans for the issue. They also vowed to launch an investigation at the earliest and churn out the root cause of the happening. In their message, they wrote
"ICC is dismayed at a non-cricket related tweet appearing on its Twitter feed earlier today. We would like to extend our sincere apologies to anyone who was offended during the short space of time it was up. We have launched an investigation into how this happened"
Here is the tweet   
ICC is dismayed at a non-cricket related tweet appearing on its Twitter feed earlier today. We would like to extend our sincere apologies to anyone who was offended during the short space of time it was up. We have launched an investigation into how this happened.

— ICC (@ICC) April 25, 2018
Follow us on Telegram